When BD Athlete Parkin Costain skied toward the steep entry of Corbet's Couloir in Jackson Hole, he had one thought running through his head … HOLY $h*t!
It was only the night before the invitational-only comp aptly named Kings & Queens of Corbet's that Parkin had decided to go BIG.
So, the next morning, with the cameras rolling and zero pre-rehearsal, Parkin hit the lip of Corbet's and committed … stomping an epic double backflip.
After his flawless run, Parkin has been crowned the undisputed King of Corbet's Couloir. We caught up with the champ to hear more about his winning run.
Q&A: 
HOW DOES IT FEEL TO BE KING? 
CRAZY! I had dreamed about how sick it would be to stomp my run but hadn't quite envisioned it going so well. I couldn't be more stoked!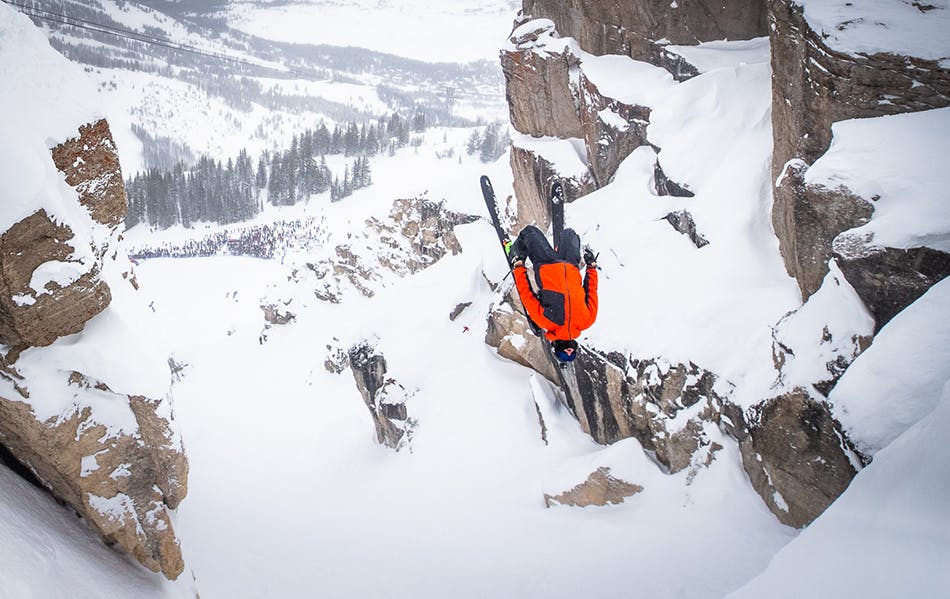 SO, DOUBLE BACKFLIP INTO THE ENTRY! WAS THIS ALWAYS YOUR PLAN, OR WAS THIS A LAST-MINUTE DECISION?
Last year I had tried to double midway down the couloir and couldn't quite stomp it. The landing was a little flatter and the takeoff wasn't quite what I needed. I'd been contemplating a double into the top of Corbet's ever since. I knew I would need the right takeoff though. A buddy (Jake Hopfinger) and I put a lot of thought into it the night before as to where and how we wanted to build a kicker off the top. Stoked it worked!
HOW DID YOU DECIDE ON WHAT YOUR RUN WOULD INCORPORATE?
A bit of trial and error from last year and the general-type snowpack of this year. Wind features create different transitions from year to year.
ARE YOU ABLE TO REHEARSE THE RUN?
No one is allowed to touch the slope before the event. Everyone wants the snow to look as pristine as possible. All the athletes get visual inspection from the top and bottom.
WHAT WERE CONDITIONS LIKE THIS YEAR?
Not as deep as the previous year. We were told "it's not hot tub" a.k.a. you don't want to land on your head, but it is "stompable" so as long as you put your feet down conditions should be primo!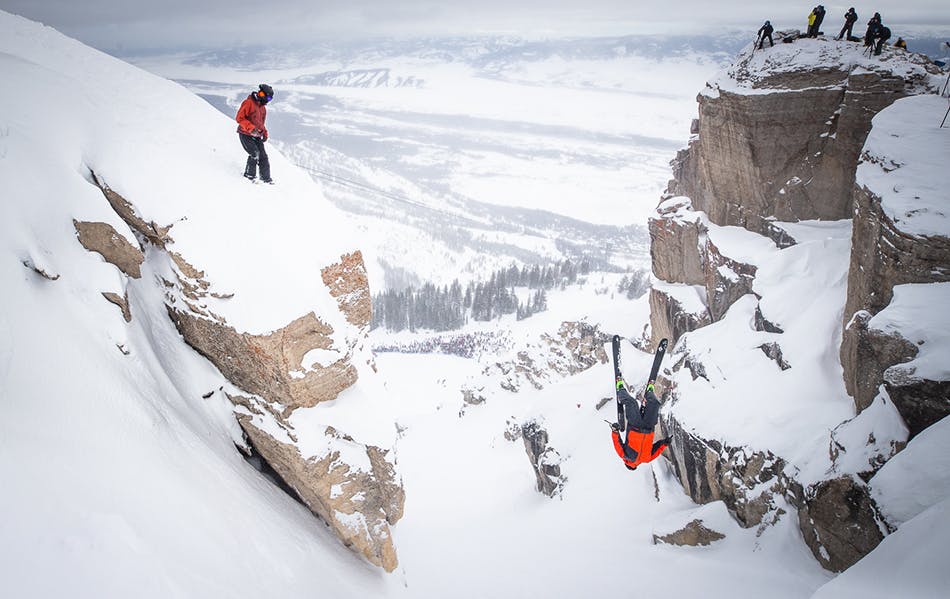 HOW DO YOU PRACTICE/PREPARE FOR A RUN LIKE THAT?
It takes a lot of time out in the mountains in scenarios where you're not able to ski the run beforehand. I've had a bit of practice in competitions and filming where you really have to visualize the entire line from the top and bottom to make sure you're not lost mid slope and forget where your next air is.
SKIING INTO THE ENTRY, WHAT WAS GOING THROUGH YOUR MIND?
Holy $h*t, holy $h*t, holy $h*t, STOMP, OMG I landed it!
WHAT MAKES CORBET'S A SPECIAL RUN IN GENERAL?
The fact that it's so iconic. You can mention it to almost anyone who's strapped skis on and they'll know the run you're talking about. If they've had the opportunity to look into it from the top, they'll remember the pucker factor too.
WHAT ABOUT THE COMP? WHAT MAKES KINGS AND QUEENS SO SPECIAL?
THE VIBE. Throughout the event it hardly feels like a competition. Just a bunch of friends progressing the sport in a legendary couloir. The stoke at the top and bottom of Corbet's is unlike anything else I've been a part of. Definitely one of the highlights of my year!
FINALLY, HOW WILL YOU DEFEND THE TITLE?
I definitely have a few ideas … the progression the last three years though has been exponential. I can't even imagine quite yet what everyone will be throwing next year!