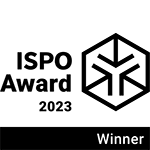 1 / 6
Pursuit Shock Trekking Poles
Color: Steel Grey-Foam Green
Free economy shipping for orders over $50+
Packed with comfort-focused features like ergonomic cork grips and Bloom grip extensions, plus our uniquely designed, streamlined shock, the Pursuit Shock is a premium pole option for any hiker. BD proprietary grip geometry and shape, with two grip sizes optimized for larger and smaller hands, make for more comfortable hand positions as well as reduces hand fatigue. Natural cork grips manage moisture while extensions – made from Bloom, an algae infused foam – provide additional hand positions on steep ascents. Hidden beneath the grip and the grip extension is a newly designed shock system that dampens vibrations to help reduce joint pain. Also included are Solution 2.0 wrist straps, made from post-consumer recycled fi bers, and a thoughtfully-designed, soft-touch FlickLock+ for quick and easy adjustments.
Product Features
Ergonomic grip and grip top designed to improve comfort and reduce hand fatigue
Grip extensions made from Bloom, an algae infused foam, for additional hand positions
Natural cork grips provide comfort and manage moisture
Streamlined shock for vibration dampening and to reduce joint pain
4-Season fl ex tips with trekking baskets (snow baskets included)
Interchangeable carbide tech tip
1.5 mm hex bit tool built into shaft for in-field maintenance
Unisex usable length of 100-125cm with a S/M grip size
Unisex usable length of 100-140cm with a M/L grip size
Technology
Pursuit Shock Technology
Hidden beneath the grip and the grip extension of our Pursuit Shock trekking poles, our Pursuit Shock Technology is designed to dampen vibrations to help reduce joint pain while on the trail.
Flicklock +
Featuring a soft-touch design for ultimate on-trail comfort, FlickLock+ Technology offers quick and easy adjustments in varying terrain while on the move.
2 Year Warranty
We trust what we make because we use what we make. All Black Diamond products are covered by a two year warranty policy.
Bloom
BLOOM removes over-abundant algae from aquatic ecosystems and turns it into a renewable material that replaces fossil fuel-based ingredients. This transformative process simultaneously helps to clean and re-oxygenate water systems while preventing carbon emissions associated with decomposition.
S/M, M/L
[S/M] 496 g (1 Lb 1 oz)
[M/L] 520 g (1 Lb 2oz)
S/M: 62 cm (25 in), M/L: 68 cm (27in)