When Black Diamond pledged to spend $250,000 in an effort to increase diversity and accessibility in the outdoors, we committed ourselves to finding real solutions. We wanted these funds to become more than a one-time donation; we wanted these funds to be the kindling to ignite real change in our community, our industry, and in the outdoors as a whole. We want to thank you for your patience as we developed these plans and ideas into actionable steps so that we, as Black Diamond Equipment, could do our part and create lasting change within our sphere of influence. We acknowledge that there are a multitude of issues that need addressing, but this is our starting place.
To ensure we had direction to all of our initiatives, we built our objectives around accomplishing four things:
1. Creation of internal awareness and understanding
2. Building of industry leaders
3. Support and community integration with grassroot affiliate groups
4. Driving athlete and ambassador team diversification
While these four objectives were the beacons of our overall mission, they were created from the goals we set in May 2020. As you move through our plans, you'll find our original pledges integrated into each section. All of the aspects in this plan were designed to complement and fortify each other, moving us all in the same direction toward our goals.

CREATION OF INTERNAL AWARENESS AND UNDERSTANDING
We will launch a Diversity, Equity and Inclusion (DEI) Committee to help us better educate employees on issues of racial inequality in the workplace and implement change to business practices, systems and infrastructure that potentially lead to discriminatory results.
While we were anxious to tackle the bigger issues in the outdoor space, we were quick to realize that real change must start from within. In order for Black Diamond to really make an impact externally, we knew we must first address in-house issues. We quickly assembled an in-house DEI Committee built from Black Diamond employees whose sole objective is to create a diverse, equitable, and inclusive environment within the walls of Black Diamond Equipment. While their list of new initiatives is lengthy, a few highlights are: the creation of an internship program collaborating with HBCUs Outside (described later under "Support and Community Integration with Grassroot Affiliate Groups") and other similar organizations, expanding our job opportunity posting networks to attract more diverse applicants to careers within Black Diamond, employee beginner clinics that build skills in the sports we serve, and continued and regular DEI training sessions for all employees. This team represents the best of Black Diamond. They have gone through their own specific DEI Training session as a committee and have already instigated many positive changes.
We knew that our DEI Committee could not take on this project on their own, so we also incorporated all employee DEI Trainings. We sought direction, guidance, and training from professionals and experts in this space, and are so grateful to have spent time training our employees, our athlete teams, and our leadership team with Teresa Baker of the In Solidarity Project and Jose Gonzalez of Latino Outdoors. We are grateful for the expertise and knowledge that was shared with our team and will continue to integrate these types of training sessions into the cadence of Black Diamond employee education.

BUILDING OF INDUSTRY LEADERS
We will support scholarship programs as well as furthering education opportunities and initiatives that eliminate barriers to participation in the outdoors. These initiatives will include the support of existing - and creation of new - events that promote diversity in the outdoor space.
While doing the research necessary to develop these initiatives, there was one key issue that kept rising to the surface: many from the Black, Indigenous, and People of Color (BIPOC) community don't see themselves in the outdoor spaces, and therefore don't feel welcome there. We wanted to create a program that would help develop more visible leaders and mentors from the BIPOC Community, so we partnered up with the perfect organization to do so: the American Mountain Guide Association (AMGA). With the mission, "To be the leader in education, standards, and advocacy for professional guides and climbing instructors", the AMGA is poised to attract, train, and certify America's next generation of climbing leaders.   
Together with the AMGA, Black Diamond will be offering two Single Pitch Instructor (SPI) scholarship affinity courses; one in the Pacific Northwest and one in the Southeast in the summer/fall of 2021. The scholarships include 20 fully sponsored spots (10 per location), a travel stipend, and a gear stipend (the required gear list for the SPI course is lengthy). In order to ensure that scholarship recipients can pass all of the necessary skill requirements for program participation, we will also be offering a preliminary mentorship skills course. The purpose of this course is twofold: one - to ensure all participants are prepared and confident in their abilities, and two - to create an environment where members of the BIPOC Community can find mentorship and support from members of their own communities. We are hopeful that in the future, we can create a system that promotes and prepares all participants to continue down their path of guide certification by opening up more certification opportunities.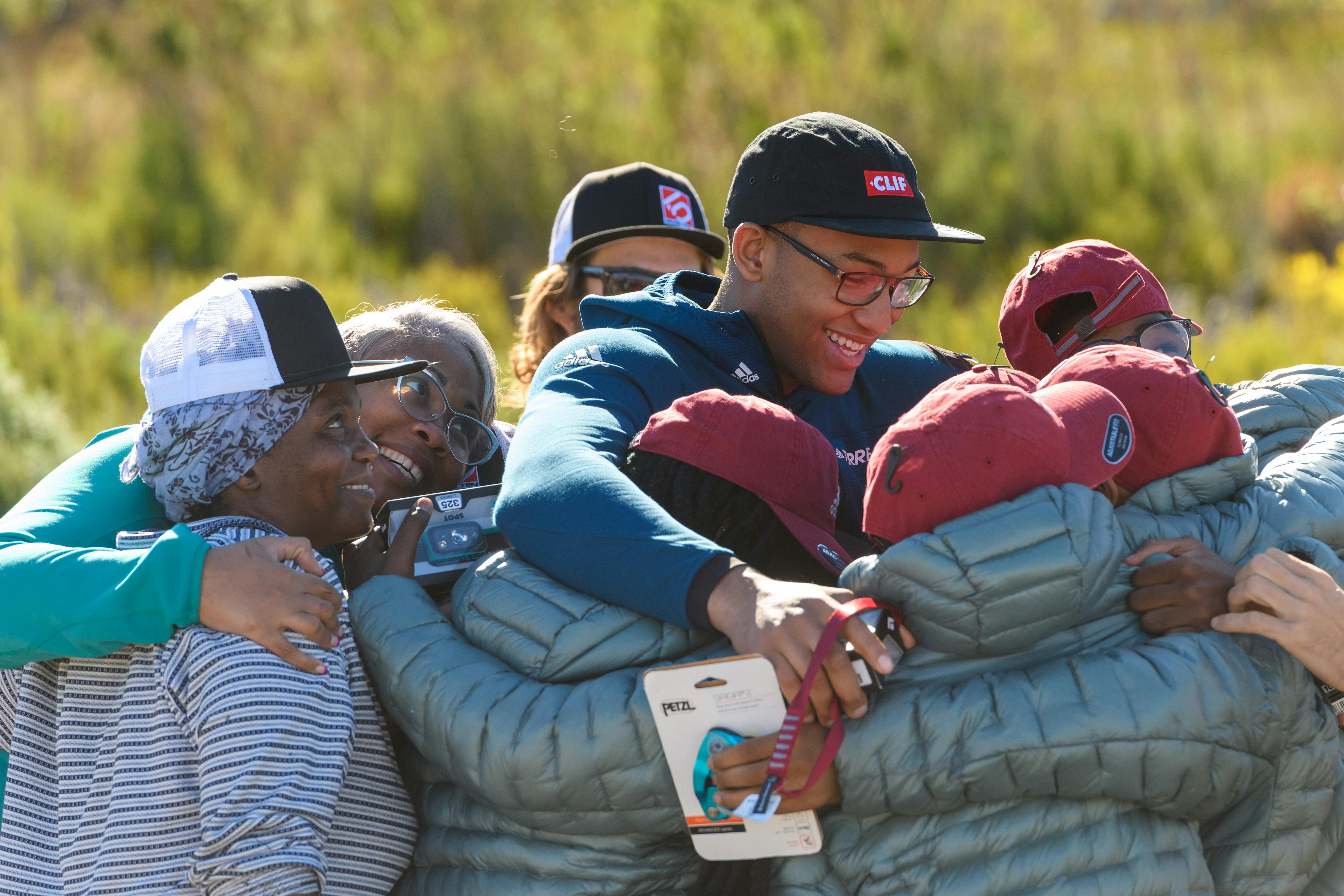 SUPPORT AND COMMUNITY INTEGRATION WITH GRASSROOT AFFILIATE GROUPS
We will expand our network of partnerships and brand affiliations to include organizations which will better help us to reach our goal; providing more access to more people in the outdoors. 
While we acknowledge that many barriers to outdoor participation are high level, we also know that we must have programs in place that remove barriers on the ground. Lack of resources, lack of mentorship, and access to products are some of the key barriers we found during our research phase. To begin dismantling these barriers, we are partnering with 4 grassroot organizations: Memphis Rox Climbing Gym, HBCUs Outside, Black Outside, inc., and Climbing for Change.
 MEMPHIS ROX CLIMBING GYM
For many of us, the climbing gym adds so much value to our everyday lives. It's where we make friends and meet climbing partners, where we train to achieve our goals and find our sense of community. However, climbing gym participation comes with a climbing gym membership fee, and that has served as a barrier to many in the BIPOC Community. Memphis Rox Climbing Gym has approached this relationship in an entirely unique way: can't pay the fee? Volunteer instead. Additionally, they have numerous programs focused on helping their community to grow and thrive: free lunches and snacks, after school programming, and a discounted grocery store where members can pick up whole foods at a price they can afford. What they are able to accomplish in their community is incredible, and Black Diamond wanted to help.
The first thing we wanted to do was to spread the word about Memphis Rox. Together, Black Diamond and Memphis Rox co-produced a film highlighting what has been accomplished in Memphis. The funds for this film were not allocated from the 250K pledge (as that money is reserved to go directly to members of the BIPOC Community), but we still view this project as the first step in our long-term partnership.
The next step was to make sure the gym could continue in their efforts – like many in our country, Memphis Rox was hit hard by the global Coronavirus pandemic. Black Diamond has now become the largest fiscal donor from the outdoor industry, and will continue to donate year after year to support this organization.
While ensuring the gym could keep moving forward was our original goal, we also wanted to partner with Memphis Rox on a specific project so that we could better serve our climbing community in Memphis. Together with Memphis Rox, we are developing an indoor-to-outdoor climbing program. The work has already started as members of the Memphis Rox community are training to become the leaders and instructors of this program. Next year when the Black Diamond/AMGA SPI programs are up and running, these members will become fully certified AMGA SPI Guides. Upon course completion, they will begin to take members of the community on overnight climbing trips to the many world-class climbing destinations in southeast America. In addition to assisting the guides for this program with their AMGA certifications, Black Diamond will also be donating all the product necessary for a successful indoor to outdoor climbing program therefore eliminating the access to product barrier (including outfitting the current leadership program with gear and materials they need to train).
HBCUS OUTSIDE
One of our original goals in the development of this plan was to create visible leaders and participants from the BIPOC Community in the outdoor space, and HBCUs Outside does just that. Their mission is to help support their community to form their own individual relationships with the natural world. They do this by hosting various expeditions across the globe, as well as outfitting folks in the equipment they need stored in their gear closets for student use. We are beyond excited to be partnering with them in their endeavors.
Black Diamond will be working with HBCUs Outside to create an internship program within Black Diamond. We hope to create opportunities for those interested in working in the outdoor industry to see what it is like, hone their skills, and add something great to their resume. These will be paid internships; we believe that everyone should be paid for the hard work they do. In addition to internships, Black Diamond employees will be contributing volunteer hours in their specific areas of expertise in order to help HBCUs Outside continue to grow and be successful.
Black Diamond will also be contributing products to stock all of the gear closets used by HBCUs Outside. This gear will include everything from headlamps to packs, traction devices to skis, and carabiners to ropes. In addition to stocking the gear closets, we will also be funding a Black Diamond Rock Climbing Expedition. When and where is still yet to be determined due to the global pandemic, but when the time is right, Black Diamond cannot wait to be a part of this adventure.
BLACK OUTSIDE, INC.
There is an incredible healing power in the outdoors, especially for the members of the BIPOC Community. The heritage in these communities are direct connections to the land, and Black Outside, inc. strives to reconnect youth to their roots and to outdoor spaces. They have three different programs they run, each with a different focus. Camp Founder Girls is a week long camp for Black girls, centered on fostering bravery, confidence, creativity and strength. The Bloom Project works with youth impacted by incarceration to create healing-centered experiences. The Eastside Explorers partners Black Outside, inc. with a local High School to craft day-long outdoor explorations centered on social-emotional skill development. While the global pandemic has slowed some of these programs down, Black Outside, inc. has been able to adapt and continue to serve their community in Texas.
Part of this adaptation has been to bring in family units instead of large groups of youth. By focusing on the family as a unit, Black Outside, inc. has adjusted their programming to foster those same individual characteristic developments (bravery, confidence, creativity, strength, social-emotional skill development) on both individual and family levels. Black Diamond will be partnering with Black Outside, inc. to help fund and create programming for their Family Engagement Events. Black Diamond will be donating gear to go to those participating in activities such as night hikes, backpacking, and rock climbing. In future years of the partnership, Black Diamond will be working together with Black Outside, inc. to create an outdoor climbing program, sending leaders from Black Outside, inc. to the BD/AMGA SPI Course. 
CLIMBING FOR CHANGE
Organizations across the outdoor industry have expressed a desire to implement effective diversity and inclusion programs.  These programs aim to encourage BIPOC communities to venture into new spaces where they have been traditionally underrepresented. However, many organizations within these communities struggle to find the resources or ways to consolidate this work and find other companies to partner with to magnify these efforts. Climbing for Change (C4C) has a mission to connect entities that share these goals, and help them develop sustainable programs that inspire BIPOC individuals to develop a long term relationship with our sport, and we are grateful to be moving forward as partners with C4C.
We believe this kind of change can begin through participant interaction with rock climbing through local climbing gyms and evolve into outdoor climbing adventures. These outings provide experiences where individuals can connect with nature and deepen that connection in the outdoor sphere, causing a ripple effect through their communities and the industry. We are excited to announce that we will be partnering with C4C to create a Gym to Crag climbing program. Black Diamond will provide grant funding to cover expenses for new BIPOC gym climbers to participate in outdoor climbing trips/adventures. We will work with climbing gyms offering diversity and inclusion programs to identify outside climbing opportunities.  Additionally, BD will contribute equipment to make sure that our future outdoor enthusiasts are prepared for their new adventures. We are excited for this initiative to continue to expand and develop, connecting more and more individuals, organizations, and communities year over year.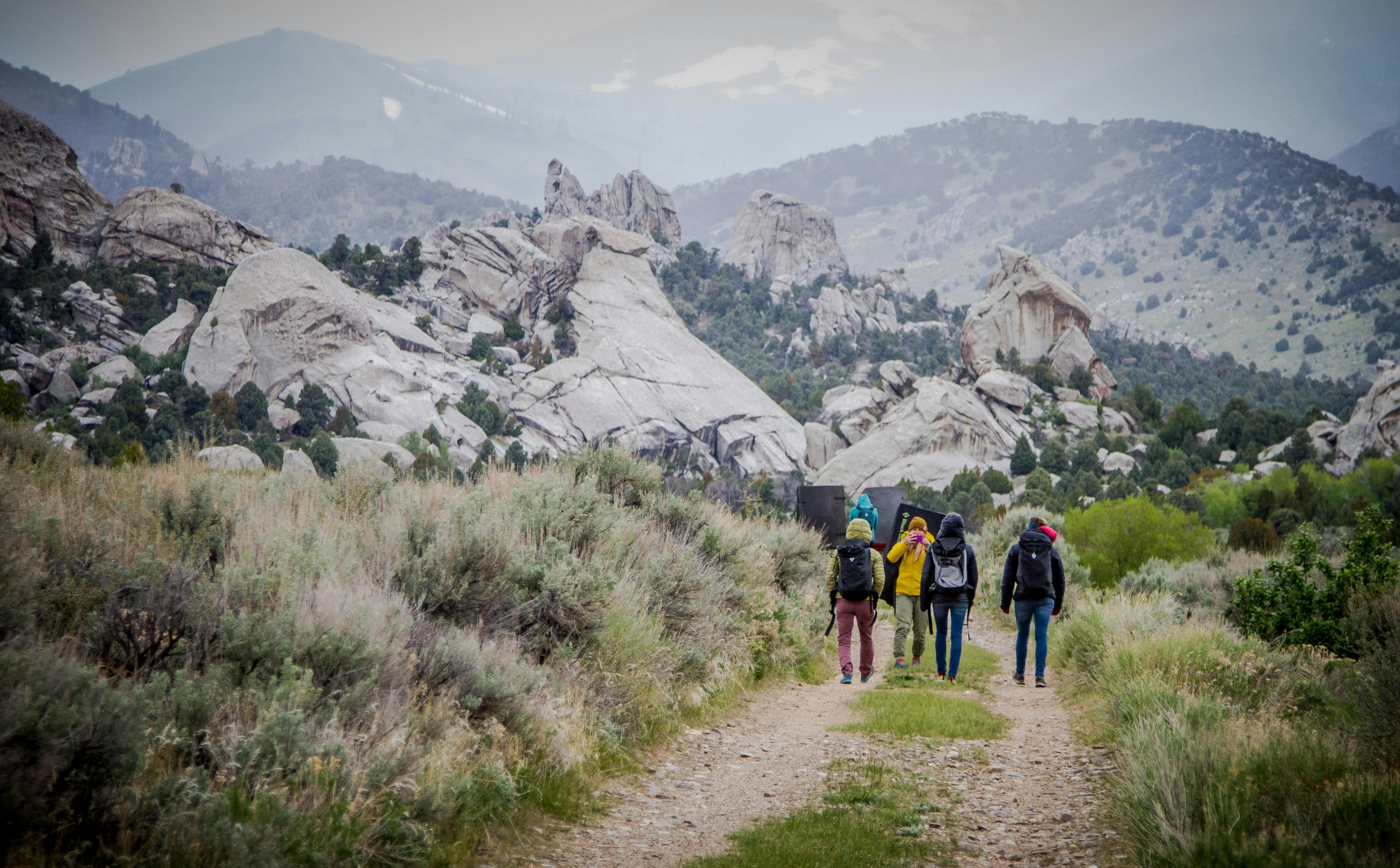 DRIVING ATHLETE AND AMBASSADOR TEAM DIVERSIFICATION
We will dedicate additional funds to grow our athlete roster and feature better representation and visibility of our Black, Indigenous and People of Color (BIPOC) ambassadors through content creation and amplification.
We realize that we are not the only organization in the Outdoor Industry seeking to grow and diversify our athlete and ambassador team, however, we are confident Black Diamond has approached the task differently. Our focus has been on finding organic and authentic opportunities for integration into our team so that we can avoid any tokenizing; something that is difficult in our current social climate. We are hopeful that we can lean on other initiatives in this pledge to help draw some of the many talented members of the BIPOC Community toward Black Diamond. By showing up as an advocate and partner in their local communities, we believe that many from the BIPOC Community who may not have believed BD was a place for them before will now know, without a doubt, that it is. Instead of putting efforts into recruiting, we are striving to become the brand that others will want to work with. This approach has already proven to be successful as we have recruited several talented athletes and ambassadors after the release of our initial goals, and we hope that will continue.
We at Black Diamond realize these goals and objectives are minor compared to the challenges we face as a nation. However, they are a starting place. We intend to grow and build on these initiatives every year, and have already allocated future funds necessary for these programs to continue. We have also included additional goals and objectives within each department that will not be reflected here (such as the support and creation of outdoor BIPOC events) that will be acted upon when the global pandemic eases in severity in the USA.
Our goal is to create an impact and foster positive change in the communities that we serve. We are grateful to our new partners for helping us accomplish this goal and are looking forward to the years ahead.