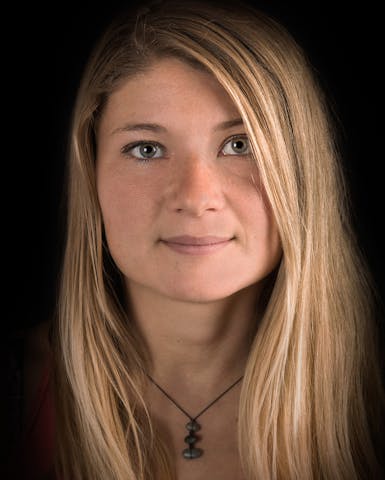 Third ascent/FFA of Magic Line 5.14c R Yosemite
First female ascent of Once Upon a Time in the South West (E9 6c/5.13b R/X), Devonshire, South Wales
Second ascent and first female ascent of The PreMuir (5.13+/8b), El Capitan, Yosemite National Park, CA
First ascent of Tainted Love (5.13d/8b R trad), Squamish, Canada
Mind Control (5.14b/8c), Oliana, Spain
First ascent of Findlay-Geldard (ED/E5/Scottish VI), Aiguille de Saussure, Mont Blanc du Tacul, Chamonix, France
Free ascent of Salathe Wall (5.13b/8a), El Capitan, Yosemite National Park, CA
First female ascent of Golden Gate (5.13a/7c+), El Capitan, Yosemite National Park, CA
Hazel Findlay has been climbing for 24 of her 31 years, starting out trad climbing on the traditional limestone sea cliffs of Pembrokeshire, South Wales. After dabbling in competition climbing—she was the British junior champion six times— at 16 she decided to switch her focus to outdoor rock climbing, specifically trad climbing. Now well-known for her bold gear-protected ascents and hard big-wall free climbs on El Capitan, Hazel is just as likely to be found at the sport crag or in the mountains. Hazel has accrued stacks of first ascents and first female ascents around the world, but she's as equally passionate about visiting new places and having adventures as she is about pulling on small holds. 
Hazel is a graduate of Bristol University where she studied philosophy and psychology. In recent years, her interest in the psychological aspects of climbing has led to her work as coach, aiming to help fellow climbers use their minds in more productive ways.  
The Z4s. Absolutely love them. They have all that flexibility that you want until you have to place them and pulling back the trigger makes them rigid enough to place well. They also have a narrower head and more slimline shaft for wiggling in tight spots. And so light! My new favourite cam.
- Hazel Findlay
Climb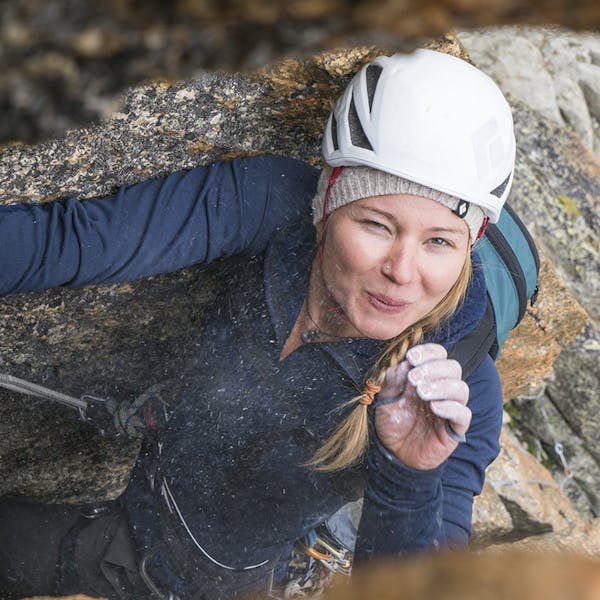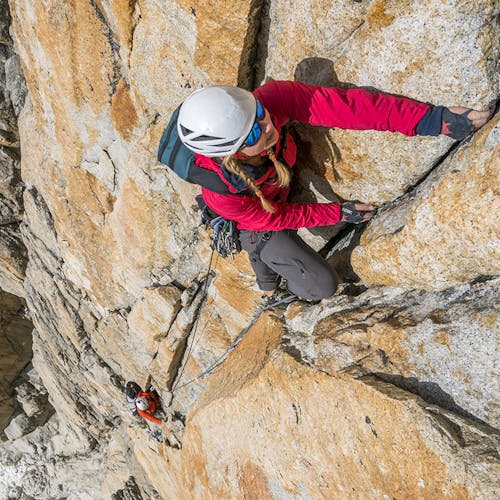 Hazel's Gear Picks