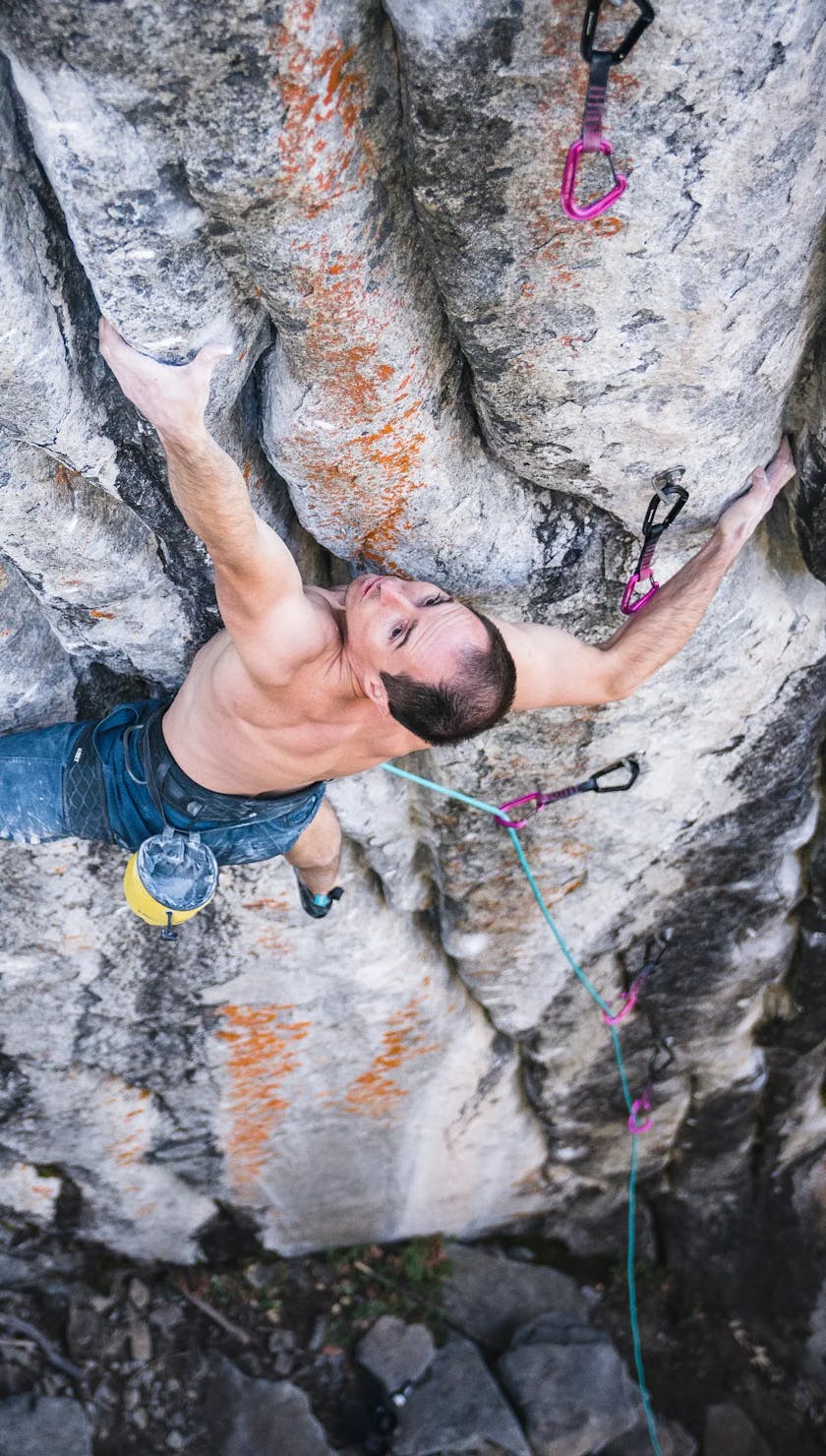 Airnet Harness - Men's
Features patented airNET tech and provides next-to-skin comfort during intense redpoints.
Item # BD651107
---
Standard delivery within 4 business days

Free shipping over €100 otherwise €8.95
Airnet Harness - Men's Product Details
The airNET is a cutting-edge harness that features our patented airNET Technology-an ultra-breathable fabric for high-end performance sport climbing that distributes loads evenly across the "net" during falls. The airNET also includes a patented Infinity Loop for belaying, which is durable, low profile, and eliminates the dreaded belay-loop-shift when dogging a route and the belay loop seam catches. At a svelte 235 grams (men's medium) we've included two pressure molded gear loops in the front while keeping the rear gear loops low-profile webbing to save weight and reduce bulk. Black Dynex lower and upper tie-in points are durable and light, and the seamless, taped edges of the waistbelt and leg-loops proved next-to-skin comfort during intense redpoints.
Airnet Harness - Men's
Patented airNET Technology is ultra-breathable for high-end performance while distributing loads evenly across the "net" during falls
Patented Infinity Loop for belaying, which is durable, lightweight and seamless.
Two pressure molded gear loops in front; Lightweight low-profile webbing gear loops in back
Tech Specs
Series

Specialty Series

Material

Dyneema airNET

Weight

[M] 235 g (8.3 oz)