In 2012, Black Diamond athlete Hazel Findlay was spending the day climbing on her home-turf of England's Lake District. She watched a few friends try an older Dave Birkett testpiece called Impact Day—a bold, runout route with committing moves above ground-fall potential. When her partners made short work of the pitch, she thought she'd give it a go.

Despite being cold and tired, Hazel tied into the sharp end, and set off.

"I wanted the moves to feel easy because I knew I couldn't fall," recalls Hazel. "But being on the sharp end doesn't make moves easy. They were still hard, and I still couldn't fall."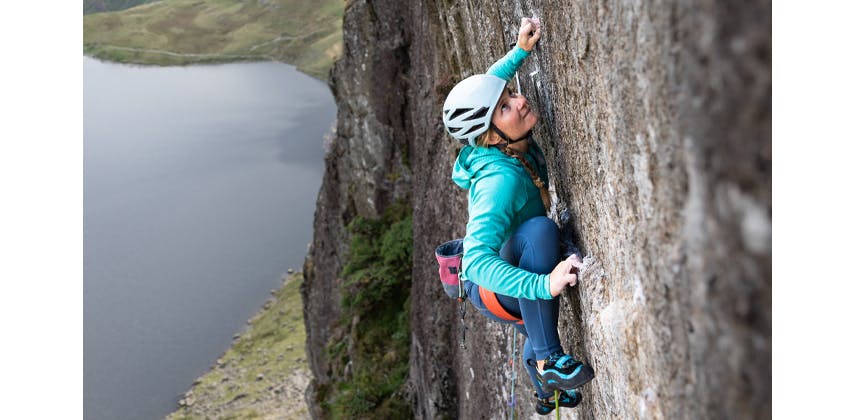 "I wanted the moves to feel easy because I knew I couldn't fall," recalls Hazel. "But being on the sharp end doesn't make moves easy. They were still hard, and I still couldn't fall."
But Hazel did fall.

The purple C3 protecting the move ripped, and she plunged headfirst down onto the slab below with the rope wrapped around her neck.

Luckily, Hazel walked away with only a few bruised ribs and nasty rope burn around her neck.

But the mental scars of the fall were perhaps more permanent.

However, Hazel has spent the last several years studying mind control, and confronting fears while on the rock. So, last fall Hazel and her partner Angus Kille took a roadtrip back to the Lake District. After a little reconnaissance to get reacquainted with the route, Hazel tied in for round two on Impact Day (E8/6c).