Texas Lady Crushers (TxLC) started as a simple meet-up group for rock climbing women who live and travel throughout the state. Shortly after, I extended our membership to non-binary and non-gender conforming individuals as well.
Our first retreat at Hueco Tanks in March 2020 exhibited the value of professional instruction to both me and the attendees. Due to the pandemic and our growth, I decided to put our free meetups on hold. TxLC began hiring guiding companies in September 2020 as part of its regular programming. Although it limited the number of attendees, it provided top-notch education in a more controlled environment.

Unfortunately, this alienated most of our members, and I wasn't a fan of that. As we know, costs, access, and lack of mentorship are recurrent themes in climbing and outdoor recreation in general. To best serve our community, I knew what I had to do: begin the journey of starting my own guiding company.
TxLC became an LLC in November 2020 and we've been working to change the course of Texas climbing HERstory ever since. 

You read that correctly: HERstory.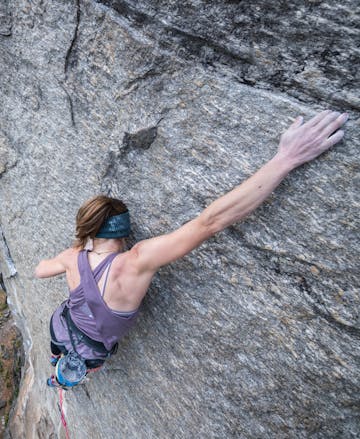 This is how it happened:
While I love my hometown, San Antonio had no public lands that permitted climbing at the time. On the other hand, the Austin-area had plenty of limestone crags and a beautiful pink granite dome not too far away. I began going there as much as I could in the beginning of 2017.
In September 2017, I received a random Facebook message from a local female climber. She was looking for help with a women's climbing event at Reimers Ranch and I quickly agreed. 
Before I knew it, we were setting up top-ropes and leading a respectable, supportive, and successful sport climbing meet-up. There was a palpable sense of unity and support the entire time. It was something I never experienced before, and I wanted to do it again. I led the following event by myself, and it was even more successful than the last. As is typical for me, I went out on my own and started something new: Texas Lady Crushers.
Thanks in part to the dedicated leaders who stepped up to help me over the last four years, TxLC has provided community-based and educational opportunities for our members and the entire climbing community. I can confidently say that each meetup, volunteer project, and clinic has positively impacted everyone involved.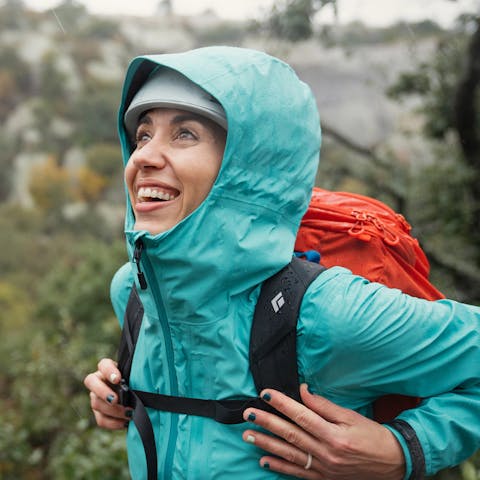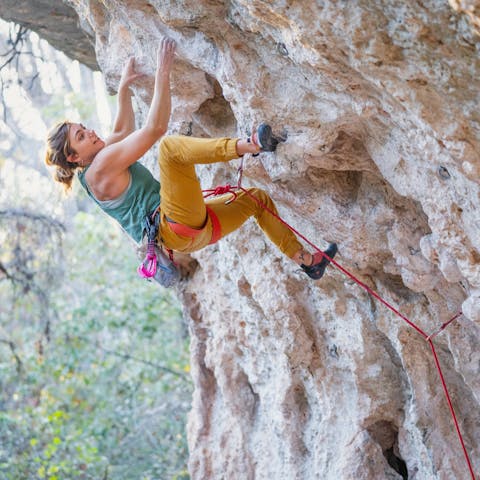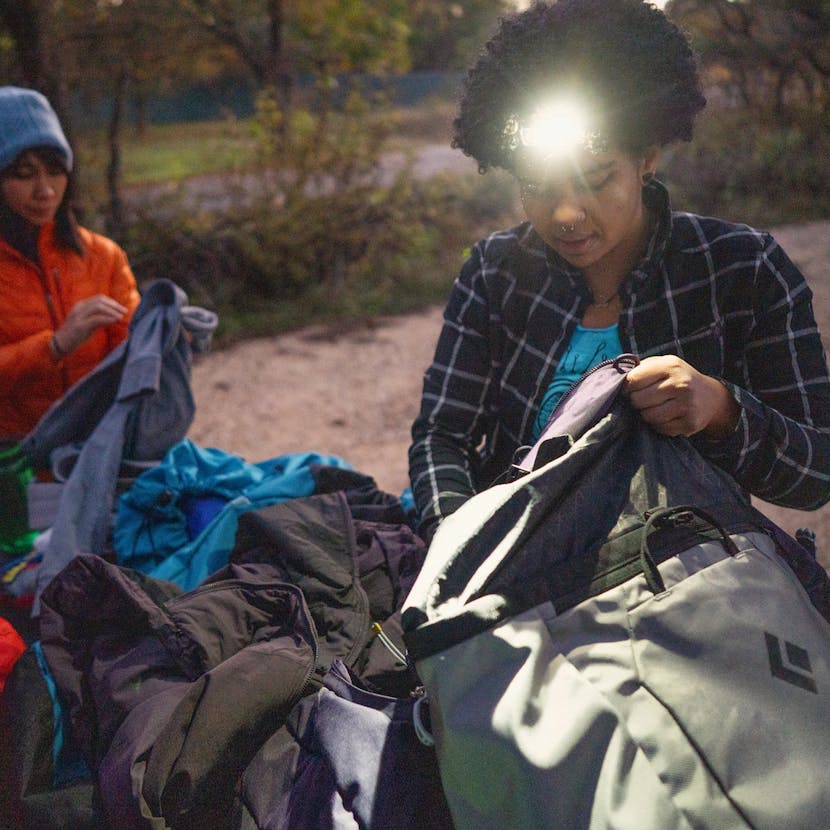 Mentorship
During Thanksgiving 2021, I watched what had only once been a dream, become a reality—The TxLC Mentorship Weekend. I envisioned a free, two-day immersive clinic taught by a few certified female rock climbing guides. The emphasis would be on advanced skills, community, and an introduction into guiding.
I collaborated with the owner of Texas Climbing Adventures to bring Apprentice Rock Guide/Mentor/Friend, Selena Pang, as well as New York based SPI guides, Alexis Krauss and Marian Perez out to Texas for this once-in-a-lifetime event. They instructed and mentored upwards of forty members over the weekend.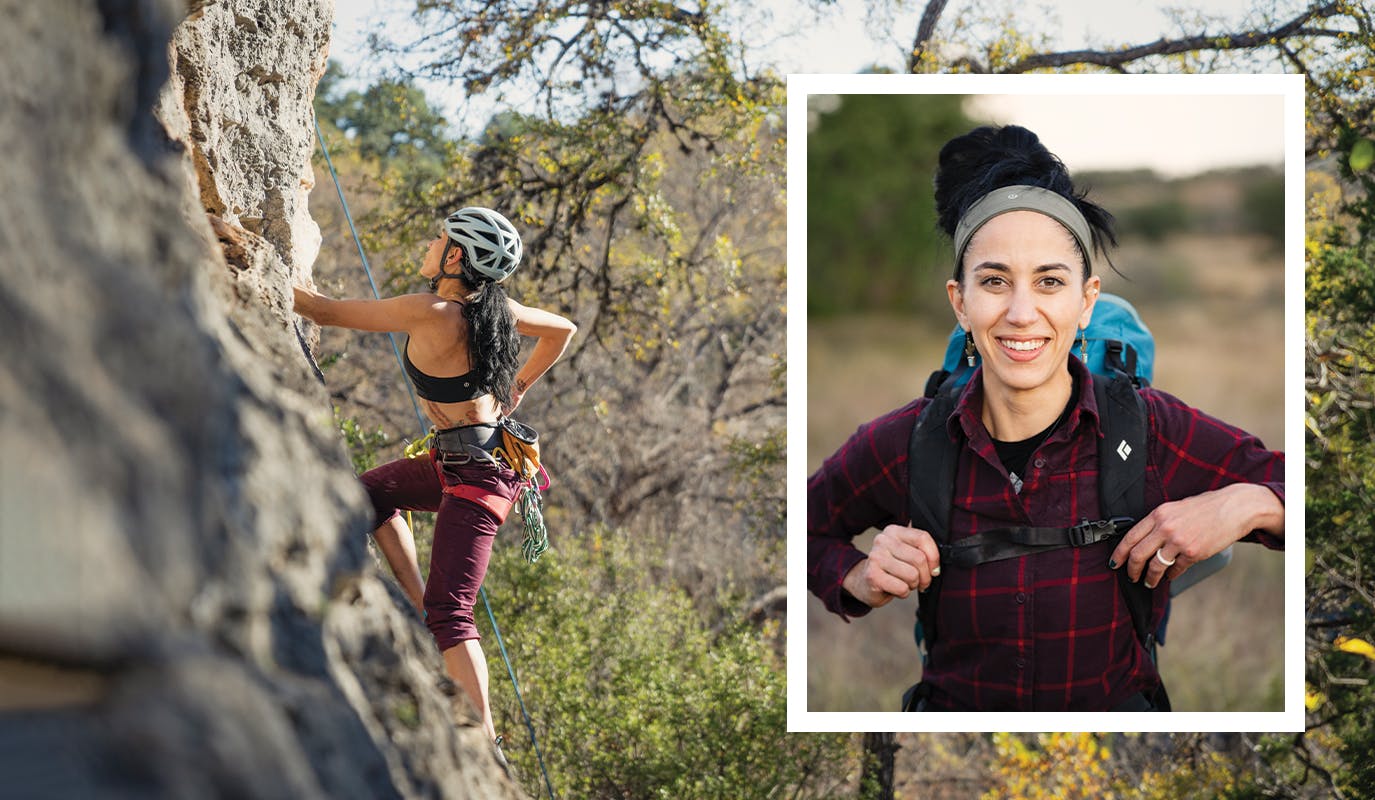 The Dream

As if this dream couldn't get any better, Black Diamond asked to film the experience. We worked together to build a crew of all female creatives to document the experience. The dream team came together with Colette McInerney, Savannah Cummins, Hannah Zamora, Beca Rodriguez, Cassie Coker, and Sasha Turrentine. And there we were: working alongside one of the most incredible musicians in the world, surrounded by stoked TxLC, all while being filmed and photographed by some of the most talented female creatives in the industry.
Apart from the glitz and glamor, I feel the most important aspect is the distinct mentorship experience we brought to one of the most divisive states in the nation. I saw more diversity in those two days than I ever had in my twelve years of climbing, combined.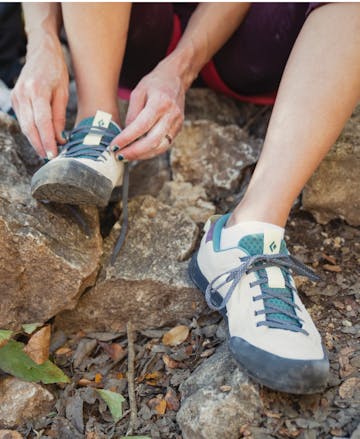 Goals Achieved

I accomplished each of the goals I set for that weekend, and probably some I didn't even know I made. Our attendees and even the camera crew were in awe of the comradery, respect, and support we showed one another.
Our members and I left more inspired and motivated to be the change we wanted to see in our climbing communities. In addition to that, it made us think about more than just our projects and redpoints.
It's often said that it takes a village to raise a child. I certainly agree with that, but I also believe it takes a village to help adults accomplish the things that matter most. I never imagined anyone would believe in TxLC the way I did. But here we are, and here I am–so very grateful to be here. It goes to show the quality of members we have in our group, and those in our climbing communities.
Reaching worldwide networks and collaborating with my idols was something I could only dream of. Thanks to the belief TxLC leaders, and community members have in me, we've truly become the change we want to see in the world. We love what we've created and will continue our path, one dream at a time. 
-Emile Hernandez, Founder of Texas Lady Crushers
Shop the collection from the film