1 / 5
Spot 400-R Rechargeable Headlamp
With a compact body, the Spot 400- R features a low profile ergonomic and balanced design for added comfort making it a go-to pick for any pursuit- from midweek dawn patrols to late night cragging sessions, push the daylight. Powered by our BD 1500 Li-ion battery that's charged by a micro-USB, the Spot 400 R also features a sustainably made elastic headband with Repreve recycled textiles.
FREE SHIPPING on all orders!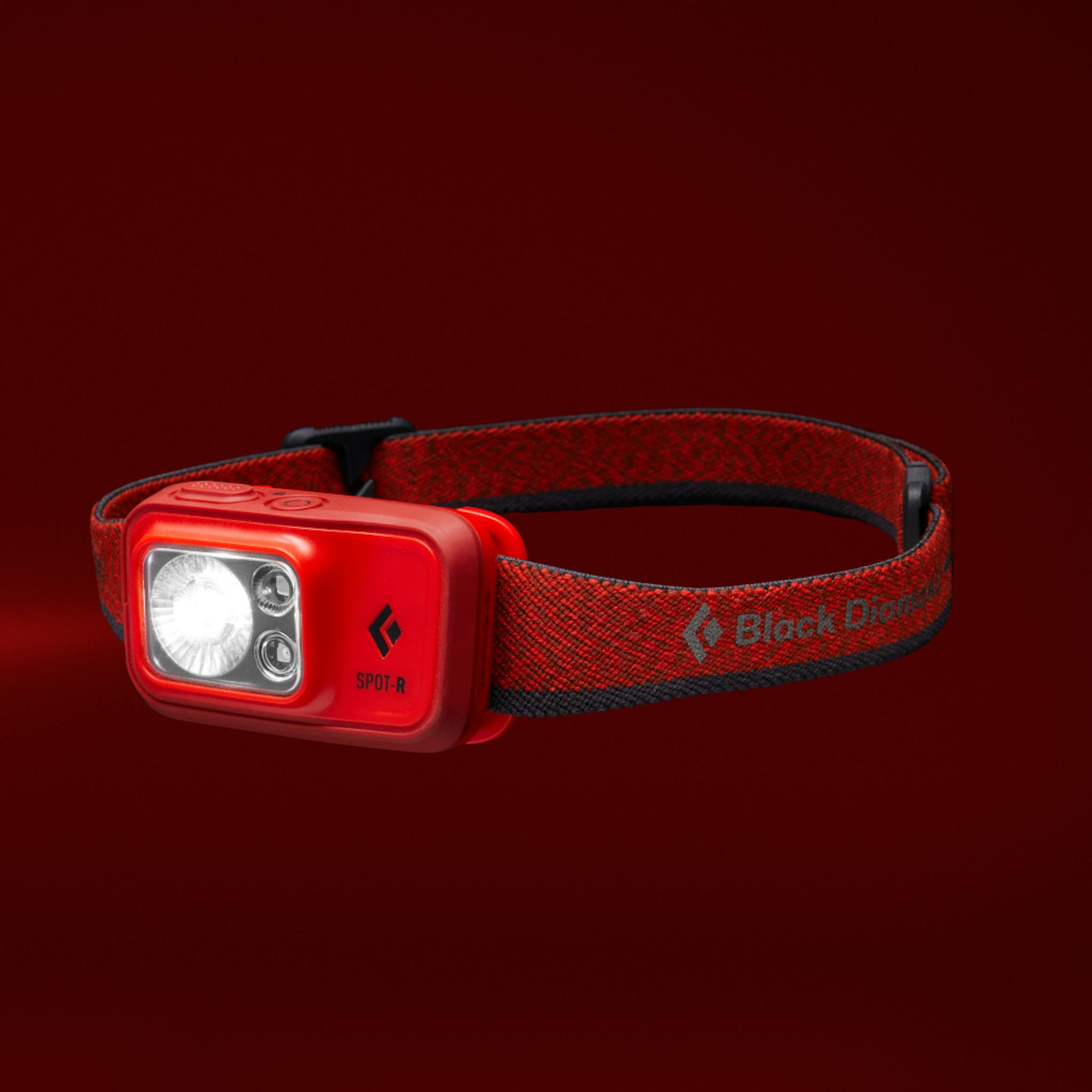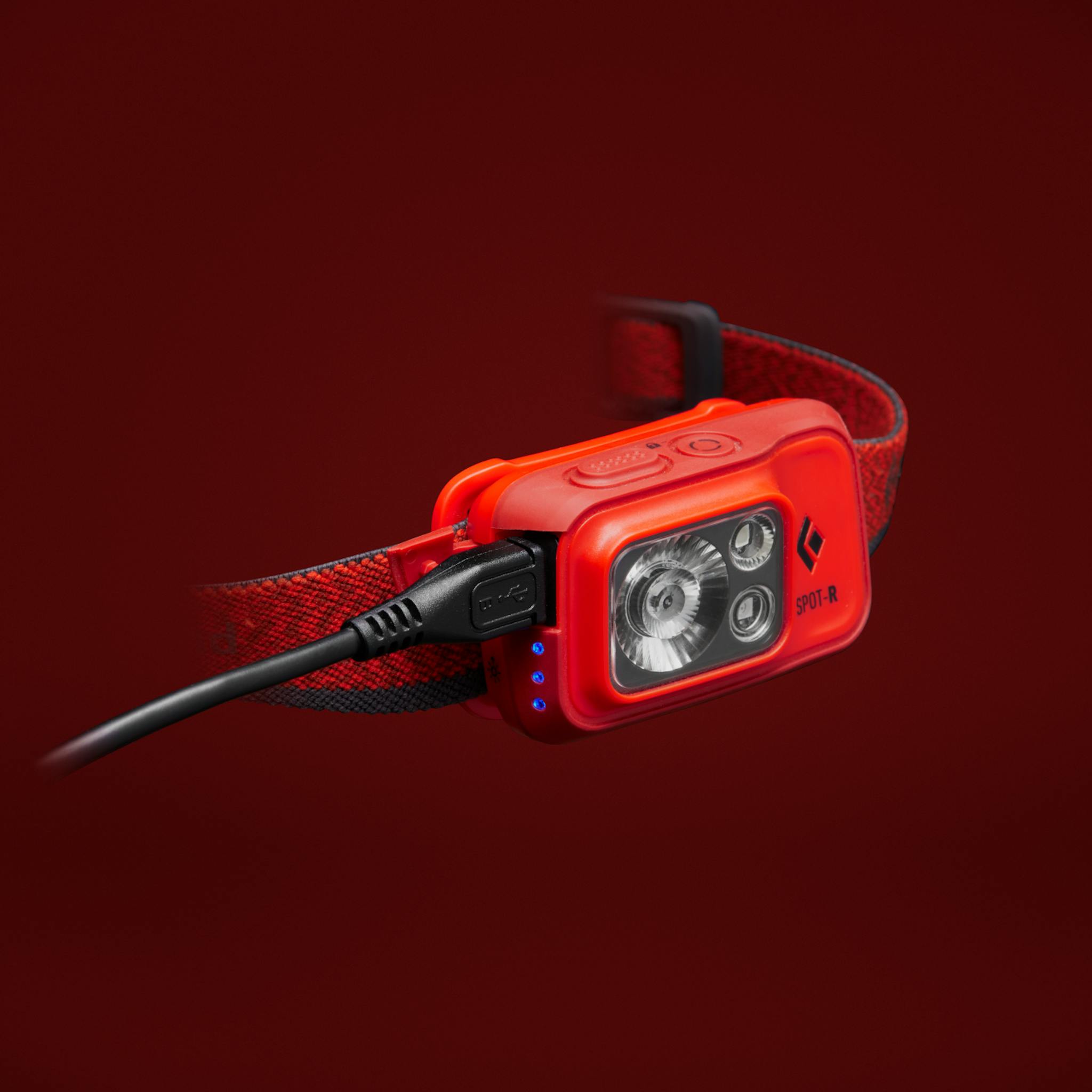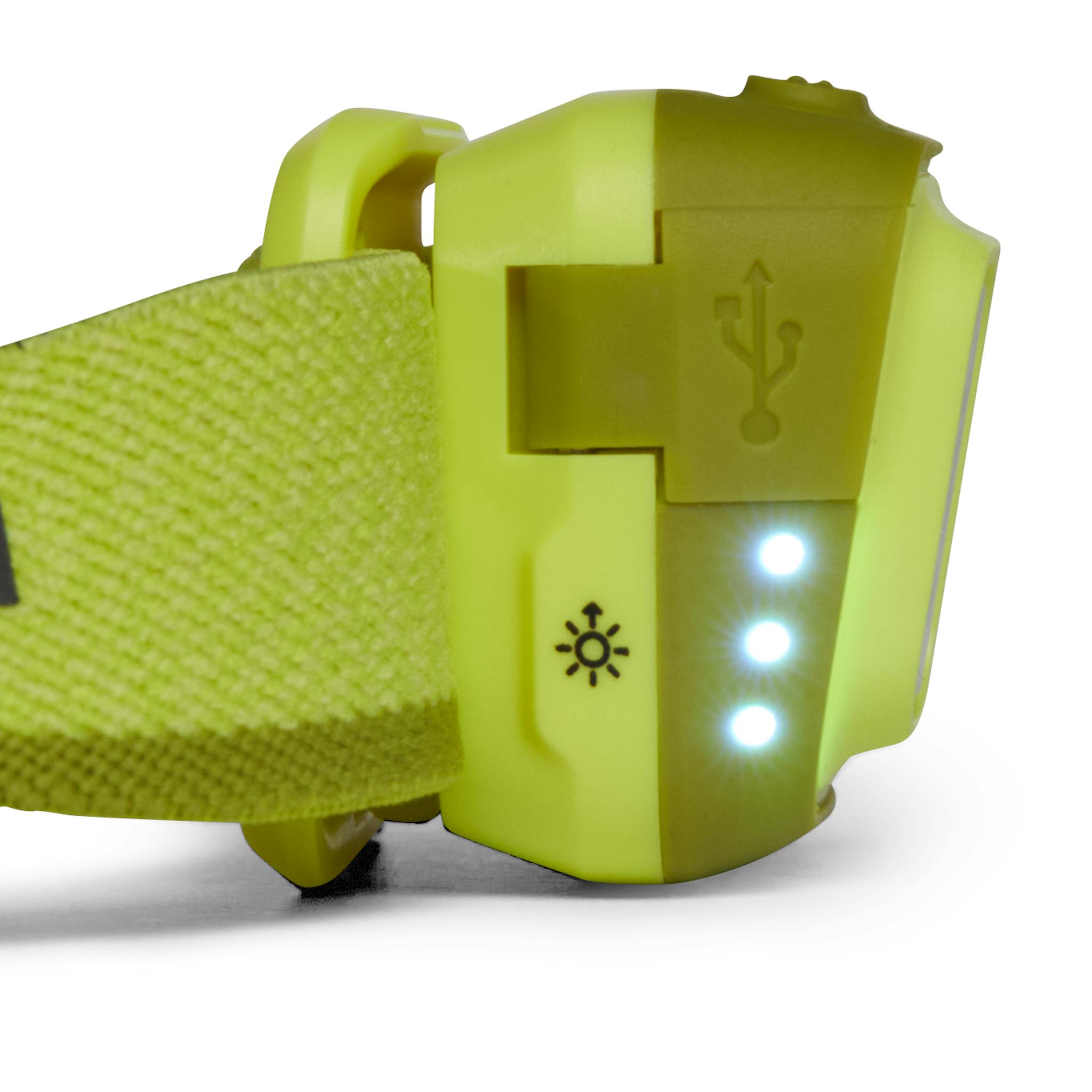 For a technical consumer who expects all-around performance and features out of their headlamp but still values a small size and compact package. This user has access to a power source and values the ability to go out on their mission with a fully charged battery.
Product Features
Rechargeable: Powered with integrated 1500 mAh Li-ion battery with micro-USB charge port
400 Lumen max output
Recycled elastic headband featuring comfortable next to skin Repreve fiber construction
IP67: Waterproof-Tested to operate at least 1.0 meters underwater for 30 minutes
PowerTap™ Technology allows instant adjustment between max output and dimmed power
Settings include full strength in proximity and distance modes, dimming, strobe, red night-vision and digital lock mode
Integrated battery meter display shows % of power remaining
Brightness Memory allows you to turn the light on and off at a chosen brightness without reverting back to default setting
Multifaceted optical efficiency lens technology
Red night vision has dimming and strobe modes and activates without cycling through the white mode
Digital lock mode feature safeguards against accidental use when stored in a pack or pocket
Technology
Rechargeable
Powered with integrated Li-ion battery with micro-USB or USB-C charge port.
3 Year Warranty
We trust what we make because we use what we make. All Black Diamond lighting products are covered by a three year warranty policy.
Repreve
Recycled elastic headband featuring comfortable next to skin Repreve fiber construction
| | | |
| --- | --- | --- |
| 73 g | (High) 100 m, (Medium) 60 m, (Low) 12 m | ALL |