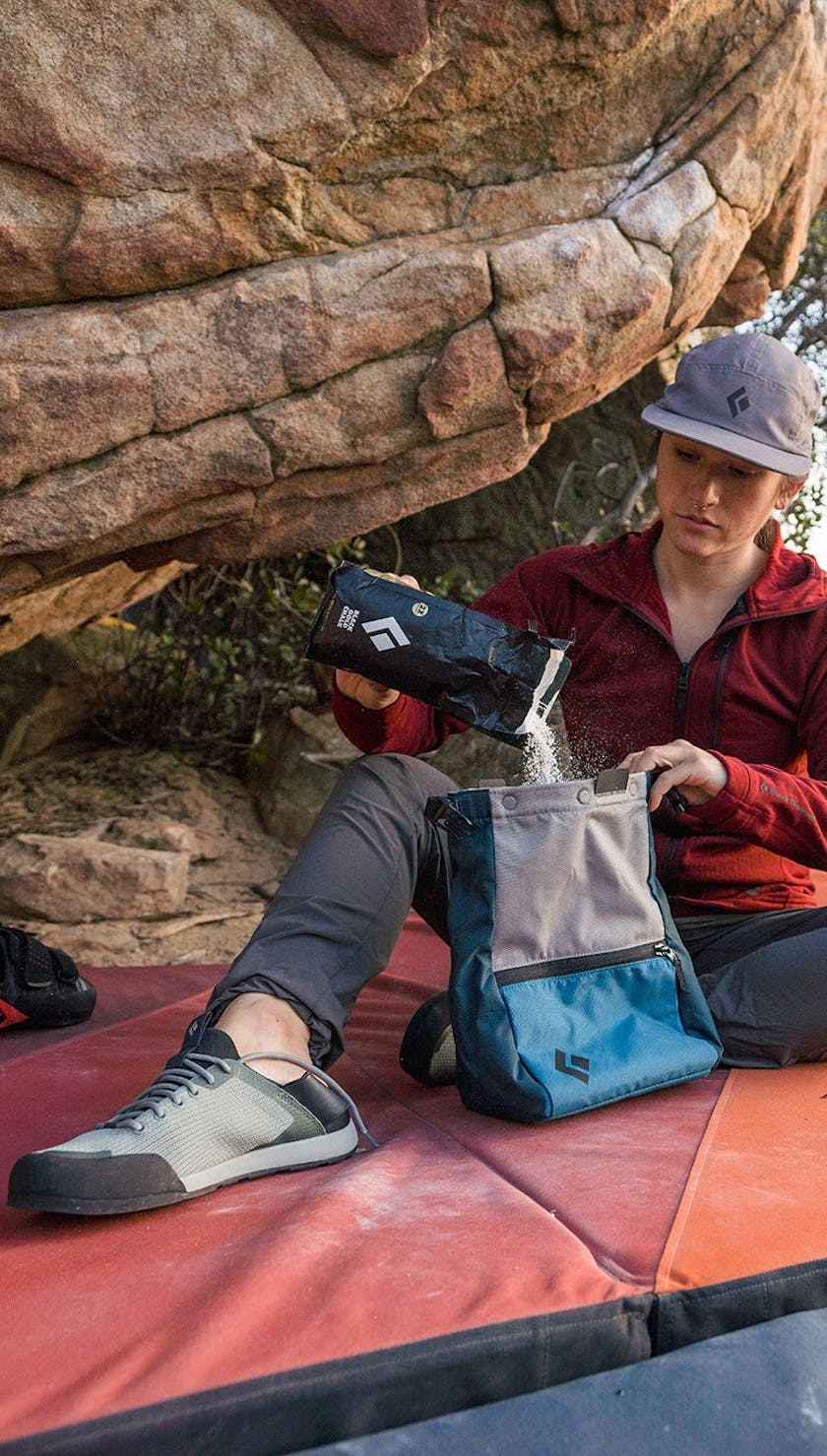 Photographer: Christian Adam
Session Approach Shoes - Women's
Performance and comfort from the crag to the street.
Session Approach Shoes - Women's
Item # BD580006
Session Approach Shoes - Women's
---
FREE SHIPPING ON ALL ORDERS - Get it before Christmas
Place your order before 1pm on the following dates to receive your order
---
FREE SHIPPING on all orders
Session Approach Shoes - Women's Product Details
Engineered to send in style, the Black Diamond Session combines ultimate comfort with performance features that seamlessly transitions from the gym to the crag and then out to the city streets. You'll first notice how the shoe slips on thanks to the stretch-fit heel for easy on/off transitions. That heel also folds down with ease for slip on functionality. Then the integrated bootie wraps your foot like a sock, while the breathable knit upper regulates the temperature and stretches where you need while on the move. The tuned EVA midsole keeps you cushioned and stable, while the Black Diamond BlackLabel-Street sticky rubber adds grip for approaches or commutes. Finally, webbing loops provide tagging or stowing options for trails that end at the cliff.
Session Approach Shoes - Women's
Durable and premium breathable knit upper
Black Diamond BlackLabel-Street sticky rubber outsole
Rubber toe protection
Super comfortable molded EVA midsole
Comfortable sock-like bootie fit
Collapsible heal for easy use at the gym or crag
Elastic heel strap for easy on/off at the gym or crag
Webbing loops for various tagging options
Tech Specs
Material

Polyester knit, EVA midsole, Sticky Rubber

Display Weight

EACH: 283 g (9.98 oz) size mens 10/EUR 43