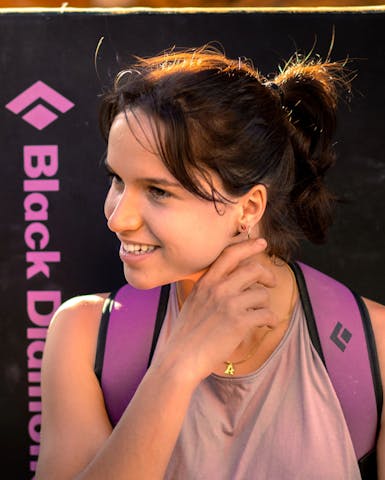 Double Youth World Champion (Lead & Boulder) in 2019
Satan I Helvete (8B+)
Super-Tanker (8B+)
Golden Shadow (8B+)
Two 2nd places on World Cups in 2021
3rd place on the general World Cup ranking in 2021
Karma (8A+) first female ascent
2023 Boulder World Cup Gold Medal Prague, Czech Republic
Oriane Bertone is a French rock climber hailing from a small island, Reunion off the east coast of Madagascar. She now splits her time between Reunion and mainland Europe for competing and training. At 12 Oriane became the youngest climber to send an 8B+ boulder. In 2019 she started international competing and became Junior World Champion in lead climbing and bouldering. Oriane entered the seniors category for IFSC World Cup competition in 2021 and burst on to the scene with a Silver Medal at the Meiringen Bouldering World Cup in Switzerland. She grabbed another Silver Medal at the SLC Bouldering World Cup and continued to be a fan favorite across the globe.
I love the Mondo crash pad for climbing outside because I'm above all an outdoor climber, and the Mondo's thickness and width makes it super shock-absorbing everywhere over a radius of a few meters. It's not so heavy, and perfect for a good nap sesh after climbing :)
- Oriane Bertone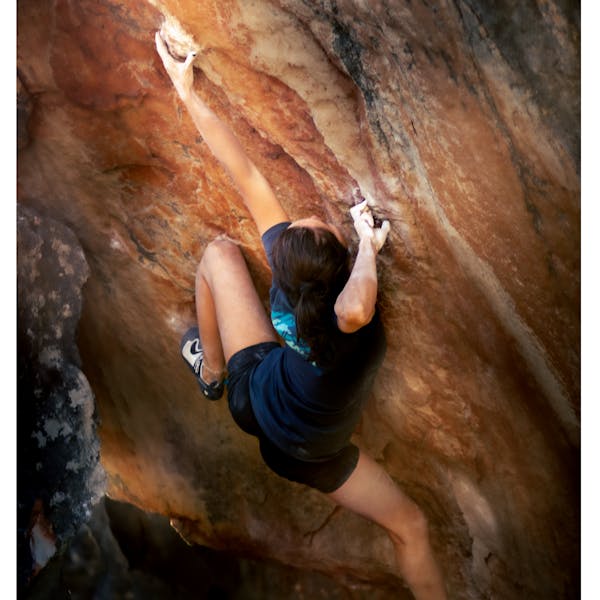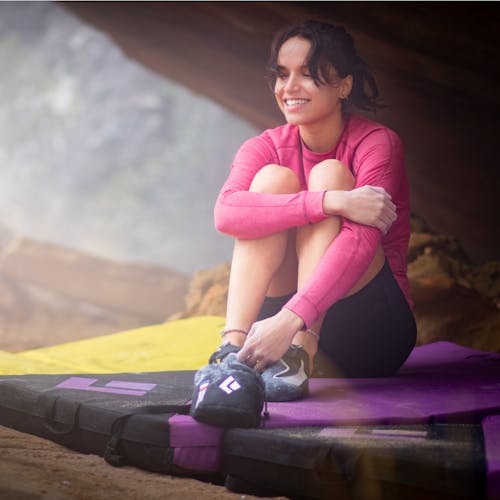 ORIANE'S TOP GEAR PICKS