Item # AP752240
Enter your email address to be notified when this item is in stock.
---
Standard delivery within 5 business days

Free shipping over 2000 NOK otherwise 200 NOK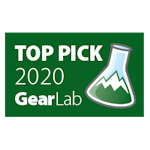 2020 Outdoor Gear Lab Award
Rhythm T-Shirt - Men's Product Details
Built for ultimate freedom and mobility, the Rhythm tee features NuYarn merino wool technology—making it significantly lighter than any other wool shirt on the market, while increasing performance at the same time. The Rhythm's NuYarn fabric dries five times faster than standard merino, while providing 35% more stretch. This means the Rhythm Tee is the ultimate high output, breathable layer or trail running shirt.
Rhythm T-Shirt - Men's
Featuring Nuyarn Wool—a superior merino wool fabric technology that's lighter, stronger and dries faster
Machine washable
Certified non-mulesed Australian Merino Wool
Slim
95 g
Tech Specs
Material

Wool Nylon Blend Single Jersey (57% Nylon, 43% Merino Wool, 95gsm)

Display Weight

95 g

Size Range

S-XL

Weight

95 g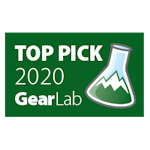 2020 Outdoor Gear Lab Award