Top Achievements
Organizing and attempting a north sea crossing by sailboat from Iceland to Greenland in March to ski Greenland's remote southwest tip (shut-down by Covid-19)
Skiing Rishiri Fuji in Japan to film the Floating Mountain video with Parkin Costain, Eliel Hindert, and Garret Grove
Completing more than 3/4s of the Wasatch WURL ridge linkup in one push before getting shut down by my first-ever asthma attack
Learning to slow down and listen to my body, trying to heal an EBV mono infection and dealing with chronic fatigue
Traveling to the Himalaya to direct and film my first documentary
Climbing and skiing in Uganda on Africa's third highest peak, witnessing the region's quickly disappearing glaciers and ancient tribal culture
Writing an Ethnographic Cookbook with recipes and life stories from refugees living in the Salt Lake Valley
Backpacking 40 days off-trail through Utah's southern desert canyons with photography mentor and desert guru Ace Kvale
Following my passions and chasing snow, stories, and experiences around the world
Collaborating with an inspiring and ever-growing community of incredible humans
Mary McIntyre grew up roaming through the mountains and deserts of her home state of Utah. She started skiing just before her second birthday and hasn't stopped since. Combining her love of long days in the mountains and extreme snacking, Mary travels the world using skis as her catalyst for connection. Since getting her first passport at three months old, she's been in search of people, places, and stories, using her camera to capture images of the Wasatch mountains she calls home along with the Himalaya, Andes, and many lesser-known ranges in between. After completing degrees in Geography, Environmental Sustainability Studies, and French at the University of Utah, Mary now works towards documenting the diversity of human experience through narrative and imagery while skiing in bizarre and beautiful places around the world.
Wool has been my baselayer of choice for several years due to both its antimicrobial properties and quickdry/warm-when-wet features. The Solution 150 Merino Base Bottoms are the perfect weight for everyday wear and I can ski in them for a week straight on camping trips without stench build-up!
- Mary McIntyre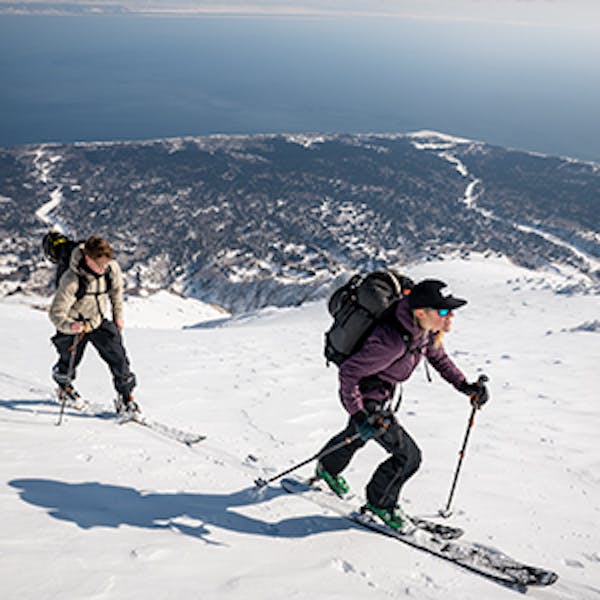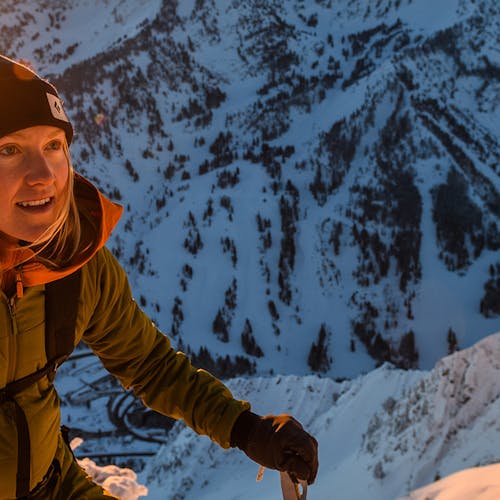 Mary's Top Gear Picks