Item # BD620218
Enter your email address to be notified when this item is in stock.
---
Free shipping over 1200 SEK otherwise 150 SEK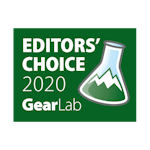 2020 Outdoor Gear Lab Award
Vision Helmet - Mips Product Details
The most durable foam helmet in the Black Diamond line-up, the Vision MIPS helmet features an EPP foam, EPS foam puck, and ABS shell, which keeps the dings and dents at bay, as well as cutting-edge MIPS (Multidirectional Impact Protection System) technology. The MIPS system is designed to protect against the rotational motion (or kinematics) transmitted to the brain from angled impacts to the head. This added protection system has been proven to reduce the rotational violence to the brain by absorbing and redirecting oblique impacts to the helmet. Improved side and back coverage increase the level of protection and meets proposed UIAA requirements, while the strategically placed ventilation ports keep the air flowing when temps are high. The suspension system and chin strap keep the Vision sleek, and the integrated headlamp clips are low profile so they don't snag on over-the-shoulder slings and allow you to easily light the way on sends that push past the daylight hours.
Vision Helmet - Mips
MIPS Technology for added protection against the rotational motion transmitted to the brain from angled impacts to the head
EPP + EPS + ABS shell combo creates most durable foam helmet in Black Diamond line-up
Low-profile suspension system
Integrated headlamp clips
Removable / reverse Velcro pads
Tech Specs
Display Weight


[S/M] 240 g (8.4 oz)
[M/L] 250 g (8.8 oz)

Size Range


[S/M] 53-59 cm (21-23 in)
[M/L] 58-63 cm (23-25 in)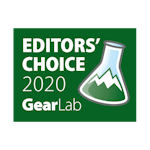 2020 Outdoor Gear Lab Award