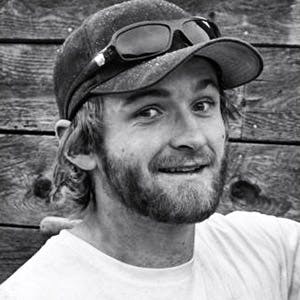 Will Cardamone is a born and raised Aspen native. He began skiing around the age of two and progressed his skiing through the racing program at the Aspen Valley Ski Club. Around high school, Will left the race course and was drawn towards the world of freeskiing. He competed in big mountain freeski comps, both alpine and telemark, over the next ten years, while at the same time working on photo and film projects throughout the Lower 48 and all over the world. Will's first real introduction into the world of ski mountaineering came when he joined Chris Davenport for a chunk of his Ski the 14ers project around Colorado. This experience really opened Will's eyes to the potential the mountains around Aspen, as well as all over the world, have to offer. With Will's competition days behind him, he now focuses his energy on different, often multi-sport expeditions. There are so many hidden gems out there, and Will hopes to keep exploring while documenting his exploits through photos and video!
Discipline: Big Mountain Skiing, Ski Mountaineering
Hometown: Aspen, CO
Currently Living: Aspen, CO
Height: 5'9"
Career Highlights: Skiing in Alaska, Canada, Italy, France, Switzerland, Argentina, Japan and all over the States. Joining Chris Davenport for a good chunk of his Ski The 14ers project. Skiing the Deepest Pow of my life last year in Japan!
When did you first start skiing?
Shortly after I started walking at around 2.
What do you most enjoy about your sport?
The freedom. The ability to express one's own style with the flow of the mountain. Getting out and away from the crowded resorts where it's easier to think!
How do you define success?
Happiness.
What are you most proud of, either in life, your sport or both?
I am proud of staying healthy, uninjured (for the most part) and alive after spending so many amazing days, some scary, in the mountains of the world. It's always hard to see so many amazing skiers and ski mountaineers pass year after year, and it is always in the back of your mind. I am also very proud and grateful for being able to work hard to live the life I do! I wouldn't trade it for anything.
Who are your heroes?
My Mom and Dad. If it weren't for them and their decision to raise me and my sister in Colorado, I don't know where I would be.
What inspires you?
Plants, Animals, Rivers, Mountains and Snow
What are your hobbies outside of your sport?
Fly Fishing, Bow Hunting, Kayaking, Mountain Biking, Guitar
What's your guilty pleasure?
It's Always Sunny in Philadelphia
What are your hidden talents?
Cup Stacking, Unicycling, Flintknapping
Tell us about your most favorite place in the world:
The Roaring Fork Valley. There is gold medal fly fishing year round, great skiing, especially in the spring when the big lines are set up and good to go, not to mention the world class kayaking, mountain biking and exploring opportunities. Topping it off with a community of great people.
As a child, what did you want to be when you grew up?
A World Cup ski racer. Basically just wanted to get free skis! Thanks, Black Diamond.
If you could change one thing about yourself, what would it be, and why?
I would like to be more of a morning person because that alarm lock at 4 a.m. for an alpine start is so brutal.
Tell us about a time in your life when you have been scared:
My first trip to Alaska I had to get to my line by rappelling off the backside of the ridge then I had to kick-step a traverse above exposure to get to my line. About halfway through the traverse I got to the end of the rope and had to go on with no safety. The slope was right around 60 degrees, and I was basically bearhugging the snow in front of me…. Talk about being gripped! The line ended up being one of the best of my life, so everything played out for the best, but for a few minutes there I was pretty puckered!
Describe your perfect day:
Late March, Early April, alpine start, trailhead at around 5:00 a.m.. Heading for the East Face of Castle Peak, one of Colorado's 54 14ers. Long approach but would be a lot longer without the sled. We gain the northeast ridge just as the first rays of sun hit the peak another 400 vert up the ridge. Another half hour and we are dropping into the face still in the golden light. Four inches of buttery pow on top of a solid pack. Leapfrogging down the face full of different options and ending in tight gully then out onto the apron. Glory pow turns down the snowfields to the sled. By noon we are back in town for a quick lunch and an exchange of gear. Ski gear for fishing gear. The rest of the day is spent wading the Roaring Fork River casting to wild Rainbow and Brown Trout. Followed by beers, good food and an even better sleep.
How would your friends describe you?
You would have to ask them!