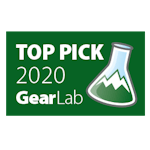 1 / 3
Distance FLZ Trekking Poles
Combining the amazing compactibility of a Z-Pole with Flicklock®, the Distance FLZ is an excellent choice for long hikes and steep approaches. Now improved with our SlideLock technology and increased joint durability, the Distance Z provides reliable three-season support for a wide array of mountain adventures. View Details
Combining the amazing compactibility of a Z-Pole with Flicklock®, the Distance FLZ is an excellent choice for long hikes and steep approaches. Now improved with our SlideLock technology and increased joint durability, the Distance Z provides reliable three-season support for a wide array of mountain adventures.
Product Features
SlideLock technology improves ease-of-use when locking your pole
Improved joint support and stiffness
Lightweight EVA foam grip and breathable, moisture-wicking strap
Non-slip EVA foam mini-grip extension
Three-section foldable shaft with speed cone deployment and FlickLock® adjustability
Aluminum construction
Interchangeable, non-scarring rubber Tech Tips and carbide Tech Tips
Stopper basket with shaft catcher to secure folded sections
2 Year Warranty
We trust what we make because we use what we make. All Black Diamond products are covered by a two year warranty policy.
Distance
[95-110 cm] 34 cm (13 in)
[105-125 cm] 37 cm (15 in)
[120-140 cm] 40 cm (16 in)
[95-110 cm] 95-110 cm (37-43 in)
[105-125 cm] 105-125 cm (41-49 in)
[120-140 cm] 120-140 cm (47-55 in)
[95-110 cm] 415 g (14.6 oz)
[105-125 cm] 445 g (15.7 oz)
[120-140 cm] 475 g (16.7 oz)
WARNING: This product can expose you to chemicals including Bisphenol A (BPA), which is known to the State of California to cause birth defects or other reproductive harm. For more information go to www.P65Warnings.ca.gov.