To this day, after years of searching for first ascents, he claims Dreamtime is still the best line he's ever seen. But climbing it proved more difficult. Twice Carlo traveled to Ticino, Switzerland, and both trips ended without a send. After 8 years since his last trip, Carlo still had Dreamtime in the back of his mind. As he puts it, there was only one way to find out how it would feel after all these years .
There are certain lines that just beg to be climbed. Some are obvious weaknesses on an otherwise clean, imposing wall. Others are more subtle, requiring an experienced mind to initially decipher, but once chalked and ticked, unfold into something intriguing. And some have it all, a captivating weakness that holds just the right amount of mystery, as if asking you, "Can you put the pieces together?"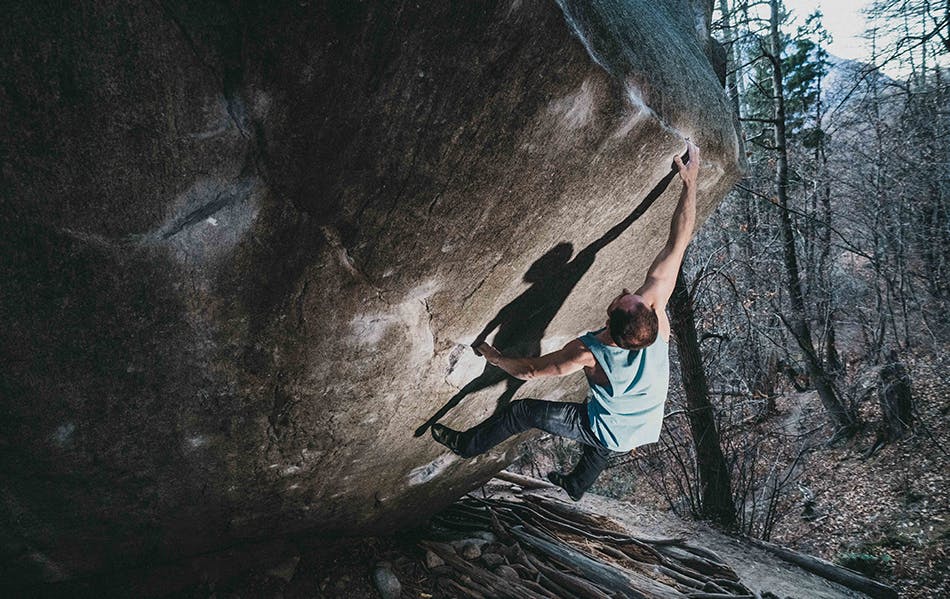 My first bouldering inspiration came in the form of a photograph depicting Fred Nicole making the first ascent of Dreamtime in Cresciano, Switzerland. It also happened to be the first V15 in the world. The boulder was beautiful. A perfect, clean slate of granite segmented by a series of sloping rails. I was too young and naive to understand what "a line" even was at the time, and so it became my definition for one. Knowing that it was V15 and regarded as the most difficult boulder problem in the world was both inspiring and incredibly intimidating. I've always been driven to climb things based on their aesthetic and it seemed only fitting that the most beautiful piece of rock also happened to be the hardest. 
In the years that have followed I've climbed thousands of boulder problems, some established, some not. I've spent countless hours, days, and weeks, exploring rock faces near and far. Dreamtime is still the best I've seen. Simply knowing that it exists brings hope that when I walk into the woods in search of something new, maybe I'll find something as captivating. I still haven't found it. But I won't stop looking.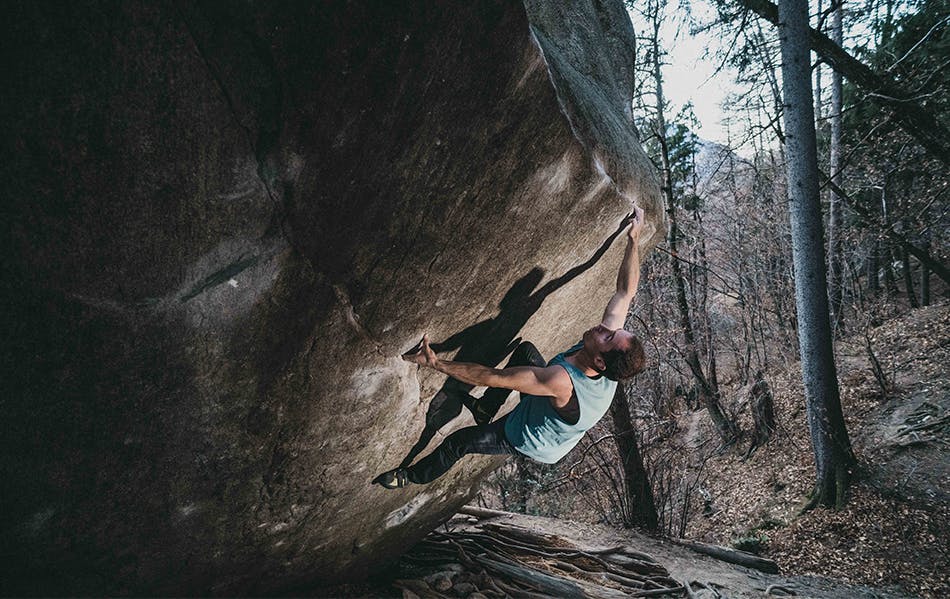 My personal journey with Dreamtime began in late 2010 on my first trip to Switzerland. The first thing I did when I arrived in Ticino was drive directly to Cresciano and hike out to that beautiful boulder perched on the hillside above the valley. The rock, the location, the atmosphere was all better than I could have imagined. My first session on it was promising, but the rest of the trip was plagued by intermittent wet weather that soaked the climb. My second trip in 2012 was characterized by similar circumstances: first it was too warm and then it was too wet. My attention was pulled elsewhere, as Ticino offers too much of what I'm always looking for. Before I knew it I was back home again, dreaming of the lines left undone.
As I grow older, I grapple with the understanding that I won't be able to climb everything I want to in my lifetime. Particularly those climbs at the upper end of the difficulty scale. There's too many. The days pass quicker and quicker, responsibilities increase and fitness wanes. There are not enough days left with good conditions, the right mind set, and the optimal fitness. At some point I have to narrow the focus and prioritize.  
It's early 2020 and almost 8 years have passed since my last trip to Ticino and Dreamtime has been sitting there in the back of my mind. What will it feel like? Am I fit enough? Will the conditions cooperate?  Only one way to find out …
-Carlo Traversi