"I TRIED EVERYTHING TO KEEP MY FINGERS FROM GOING NUMB. BUT NOTHING SEEMED TO WORK. THAT'S WHEN I DECIDED I NEEDED SOME HELP ... AND I KNEW JUST THE CREW TO CALL."
-BD Athlete Alex Honnold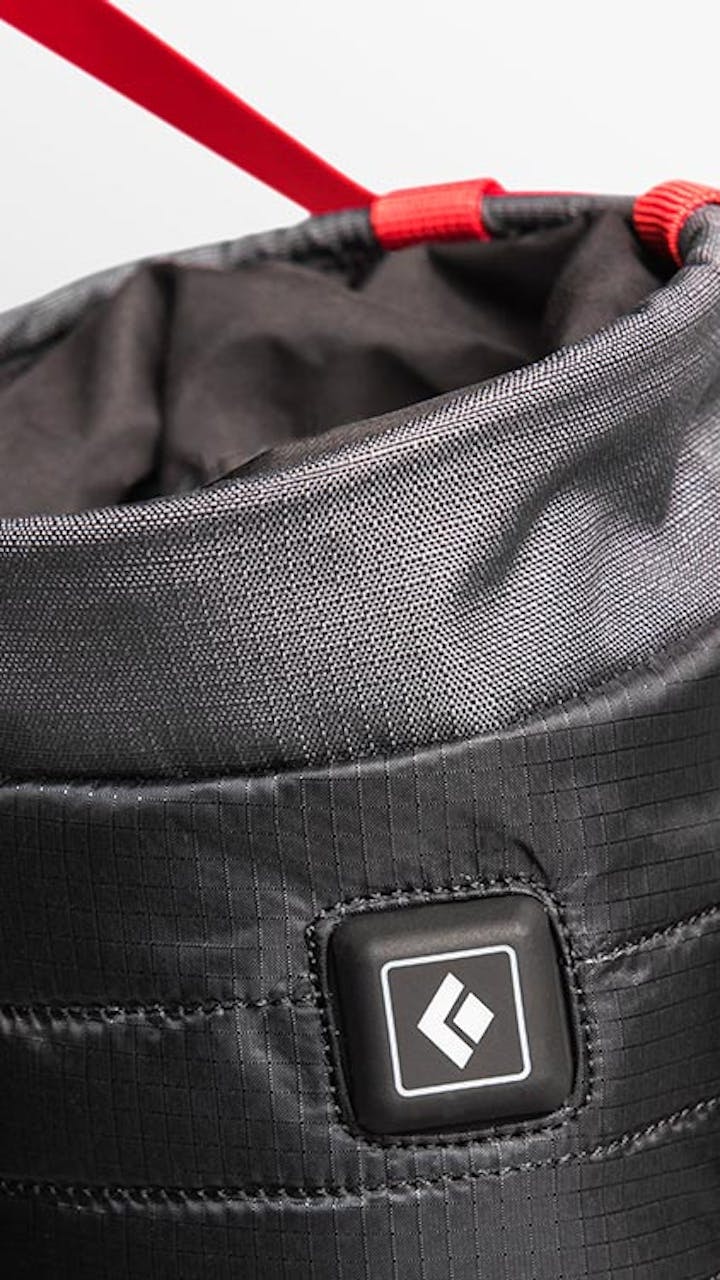 SURE, WE'VE ALL BEEN THERE.
You're lured in by sending temps then BAM! You're hanging on the end of the rope due to a case of numb fingers. Well, at Black Diamond, we set out to once and for all crush the problem of numb fingers, and now we're proud to introduce the Hot Forge Heated Chalk Bag.
Built for climbers who suffer from cold hands, or those who are in constant pursuit of high friction but still battle with numb tips, the Hot Forge Heated Chalk Bag combines our innovative 3-level heating system utilized in our ground-breaking Solano gloves, with the technology of our Hot Forge insulating jacket, to give you the ultimate sending machine.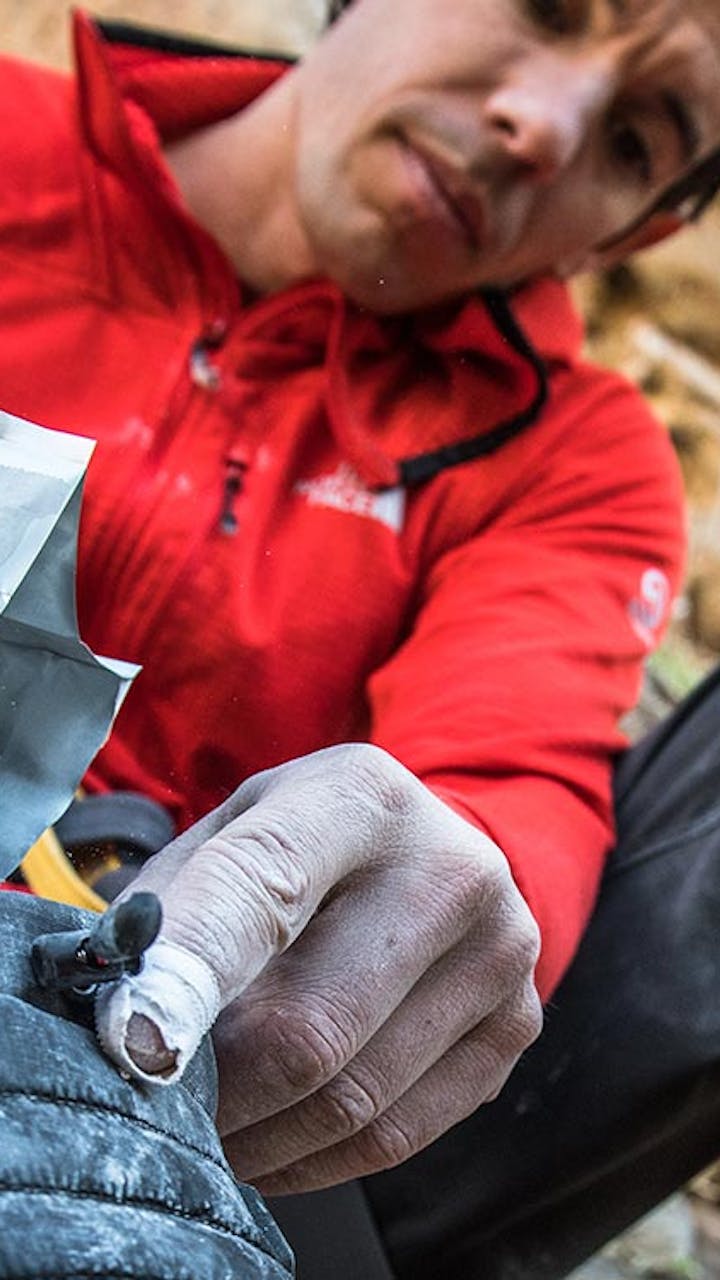 By combining 80 gram insulation with our Hot Forge design, we landed on a bag that not only houses the heating element, but also traps heat effectively. What we created is a revolutionary heated chalk bag with three different temperature settings depending on the level of numbing out you typically experience given the ambient climbing conditions.
"WITH THE HELP OF BD AND THEIR TEAM OF TOP-NOTCH ENGINEERS AND DESIGNERS, I NOW HAVE THE ULTIMATE SECRET WEAPON FOR SENDING."