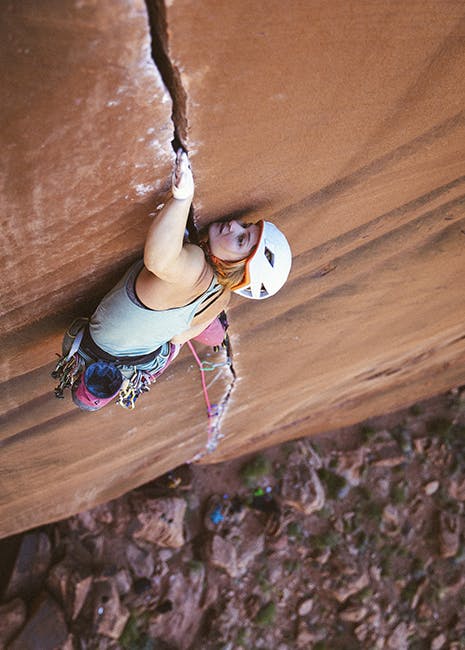 This past spring, BD Athlete Hazel Findlay faced off with the immaculate 230-foot splitter, Concepción (5.13), located in the southwest desert near Moab, Utah. 
"I guess I got my ass kicked a little bit," says Hazel. 
With a 50-foot crux of what Hazel describes as "purple and greens"—meaning .5 and .75 Camalots—Concepción pushed Hazel harder than she expected. 
"I felt like I could keep trying and keep falling off," she says. 
The experience started to turn negative with the pressure to succeed building with each attempt. Once Hazel finally let go of expectations, however, she was finally able to break through. 
"Performance anxiety comes because you put too much pressure on yourself," explains Hazel. "But if you have low expectations, then there's no pressure anymore."
Ironically, as Hazel points out in this film, success happens when "you just kind of let yourself climb."
Live. Climb. Repeat.