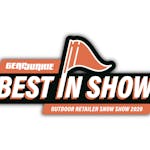 1 / 8
Distance Spike Traction Device
The Distance Spike is our pinnacle trail running traction device, built for fast mountain travel, whether you're linking 14'ers or gunning for an FKT on an alpine peak. View Details
Free economy shipping for orders over $50+
The Distance Spike is our pinnacle trail running traction device, built for fast mountain travel, whether you're linking 14'ers or gunning for an FKT on an alpine peak. The Distance Spike has an industry-first hybrid upper which features a softshell toe cover combined with a heel retention elastomer. The innovative softshell toe cover is designed for ultimate fit, superior packability, and snow protection. The toe cover also helps to keep the Distance featherweight at only 115 grams per device. Drawing from our extensive experience designing climbing crampons, the Distance Spike features 14 spikes which have an optimized 8mm length, designed to provide excellent engagement on snow and ice, with improved stability on rock and hard surfaces. The spikes are made of stainless steel and are heat treated for superior strength, corrosion and wear resistance.
Product Features
Athlete Driven by Joe Grant and Kyle Richardson
Industry-first hybrid upper with softshell toe cover and heel retention elastomer
Innovative softshell toe cover for optimized fit, packability, and snow protection
14 heat treated stainless steel spikes with optimized 8mm length provide superior traction over varied terrain with snow and ice while maintaining underfoot stability on rock and hard surfaces
Ultra-durable construction with reinforced dual density elastomer eyelets
Front-point spike positioned for optimal toe-off engagement
Heel webbing loop for easy on/off and heel identification
115 grams per device (size Medium)
2 Year Warranty
We trust what we make because we use what we make. All Black Diamond products are covered by a two year warranty policy.
Medium 221.13 g (7.8 oz) Pair