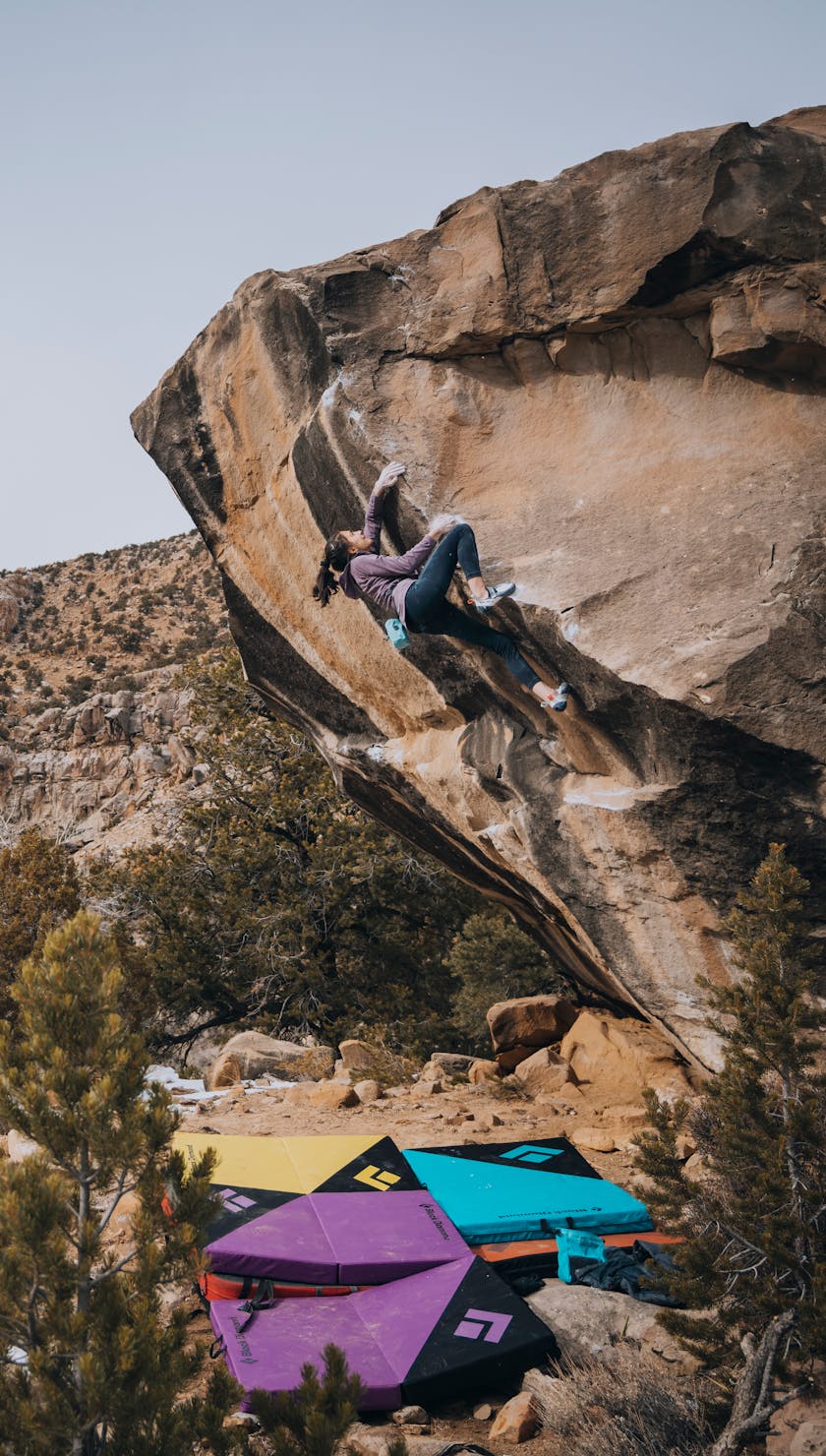 Climb the Circuit
A bouldering circuit is a cornerstone for any devout climber. A litmus test for progression, a practice of repetition. A meditation. At its core, a bouldering circuit is about movement, from hold to hold, one problem to the next. The Black Diamond Circuit Collection is built for this unencumbered pursuit on the blocs, providing the gear you need, from the ground up.
Photographer: Andy Earl
Athlete: Babsi Zangrel
Location: Indian Creak, Utah
Carlo's Camp 4 Circuit
Since the 1930's Yosemite Valley's Camp 4 has been the epicenter of climbing. Though best known as a launching pad for the world's biggest granite walls, Camp 4 itself is also home to America's most iconic boulder problems. BD Athlete Carlo Traversi has been climbing in the Valley for over a decade and has recently turned his focus to these historic blocs. But before journeying into the physical unknown on futuristic lines, Carlo begins his day by completing his own Camp 4 Circuit. Join Carlo on a tour through the classic boulders of Camp 4.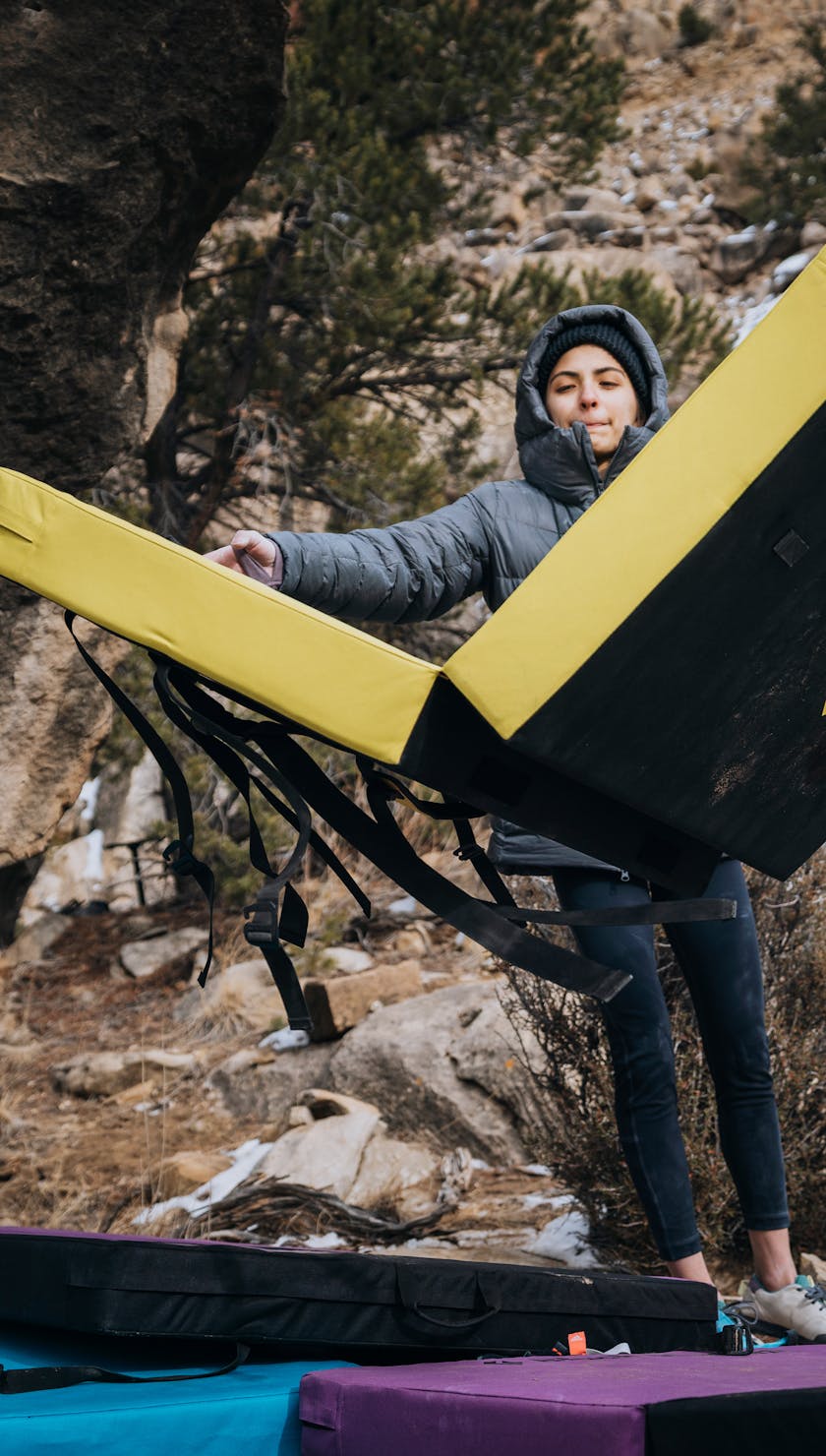 The New Circuit Bouldering Pad
BD Ambassador Chris Schulte Tests the New Circuit Bouldering Pad in Fontainebleau
Climbing is our soul. From our humble beginnings to conquering the biggest walls in the world, we have been protecting rock, wild places and wild climbers for generations.
#7 & #8 Camalot C4's
In the days of yore, there was once fear when you confronted the gaping maw of a heinous, unprotectable wide pitch.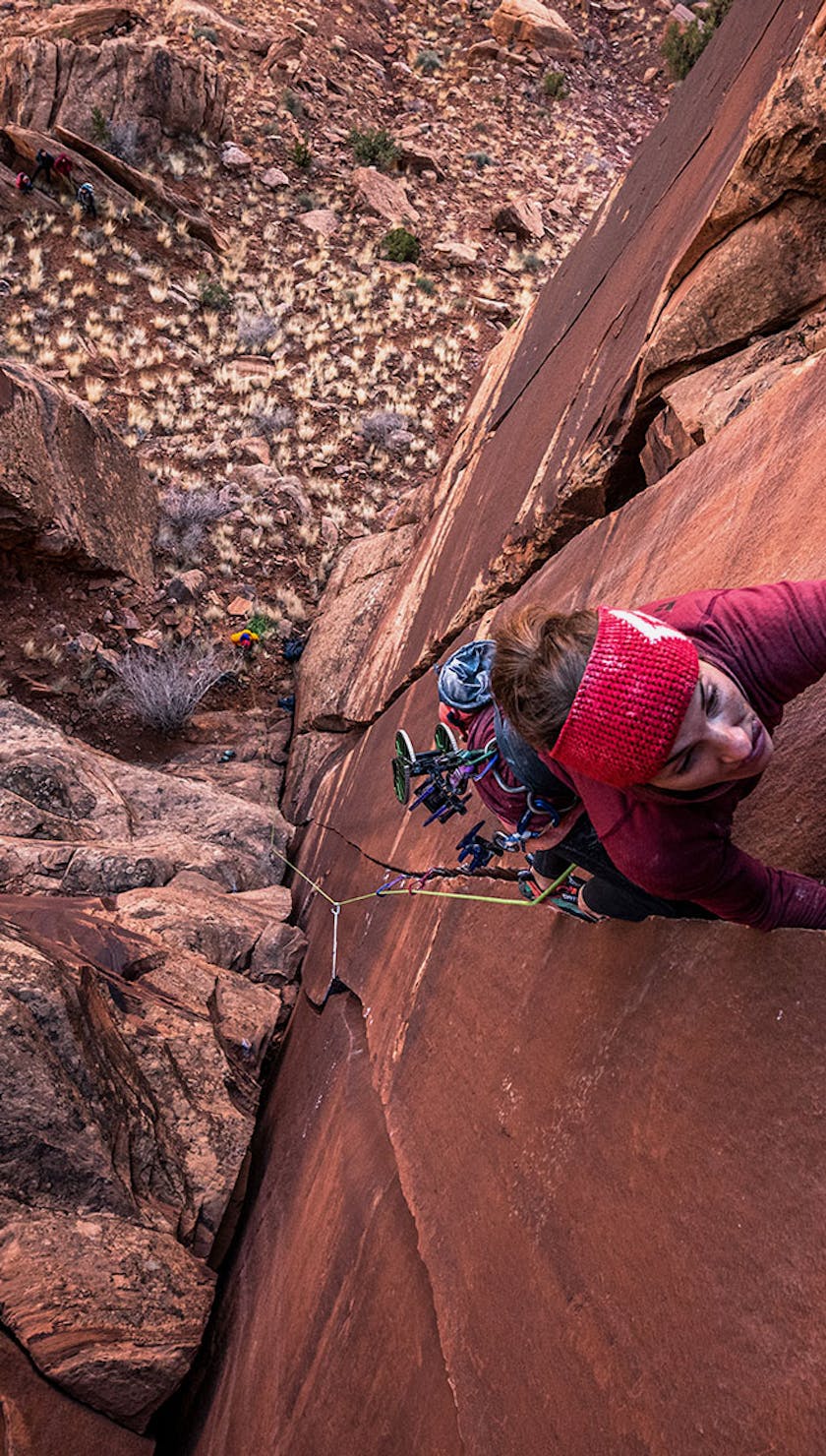 BABSI ZANGERL
Austria's Babsi Zangerl is widely regarded as the best all-around female climber in the world.