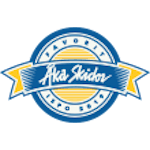 JetForce Pro 35L Avalanche Airbag Pack
The next evolution of our innovative JetForce Technology, the JetForce Pro avalanche airbag system is now smaller and lighter and features Bluetooth capabilities for easy updates. The 35-liter pack is spacious, designed for snow-safety professionals and backcountry travelers that demand plenty of storage, plus the entire system is modular, giving you the ability to attach a 10-liter, 25-liter, or 25-liter splitboard booster pack to the JetForce Pro system—making this airbag pack extremely versatile while adding a margin of safety in the backcountry.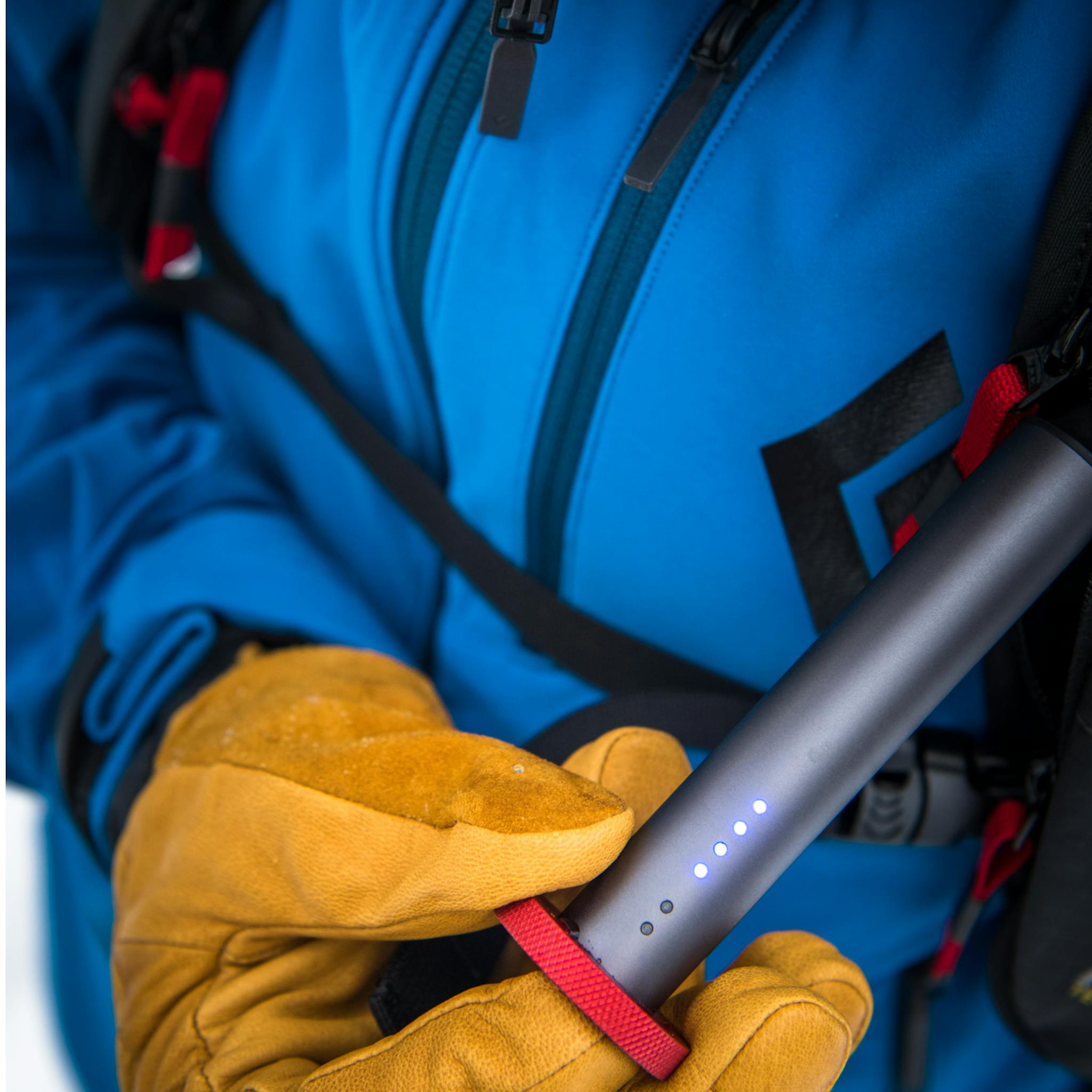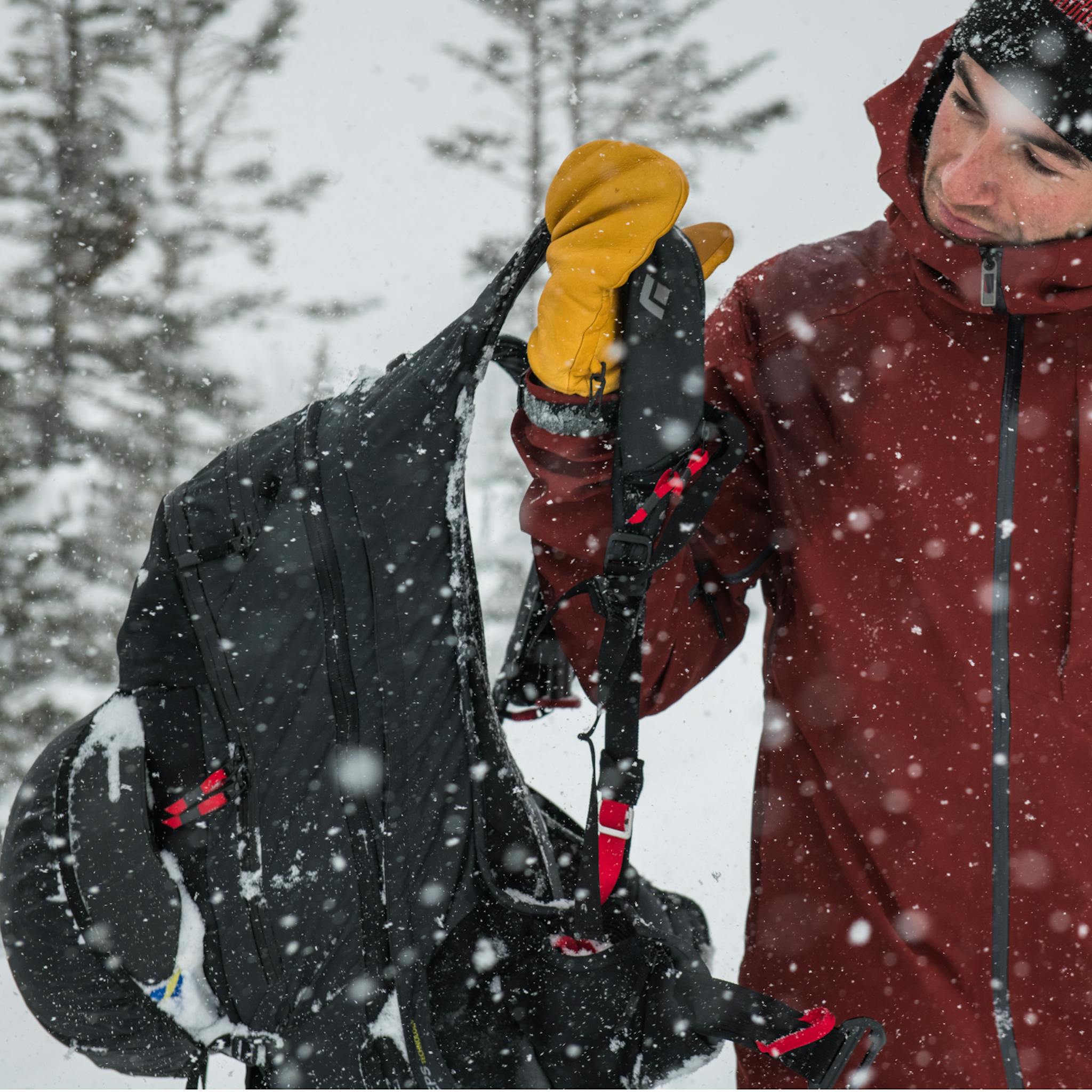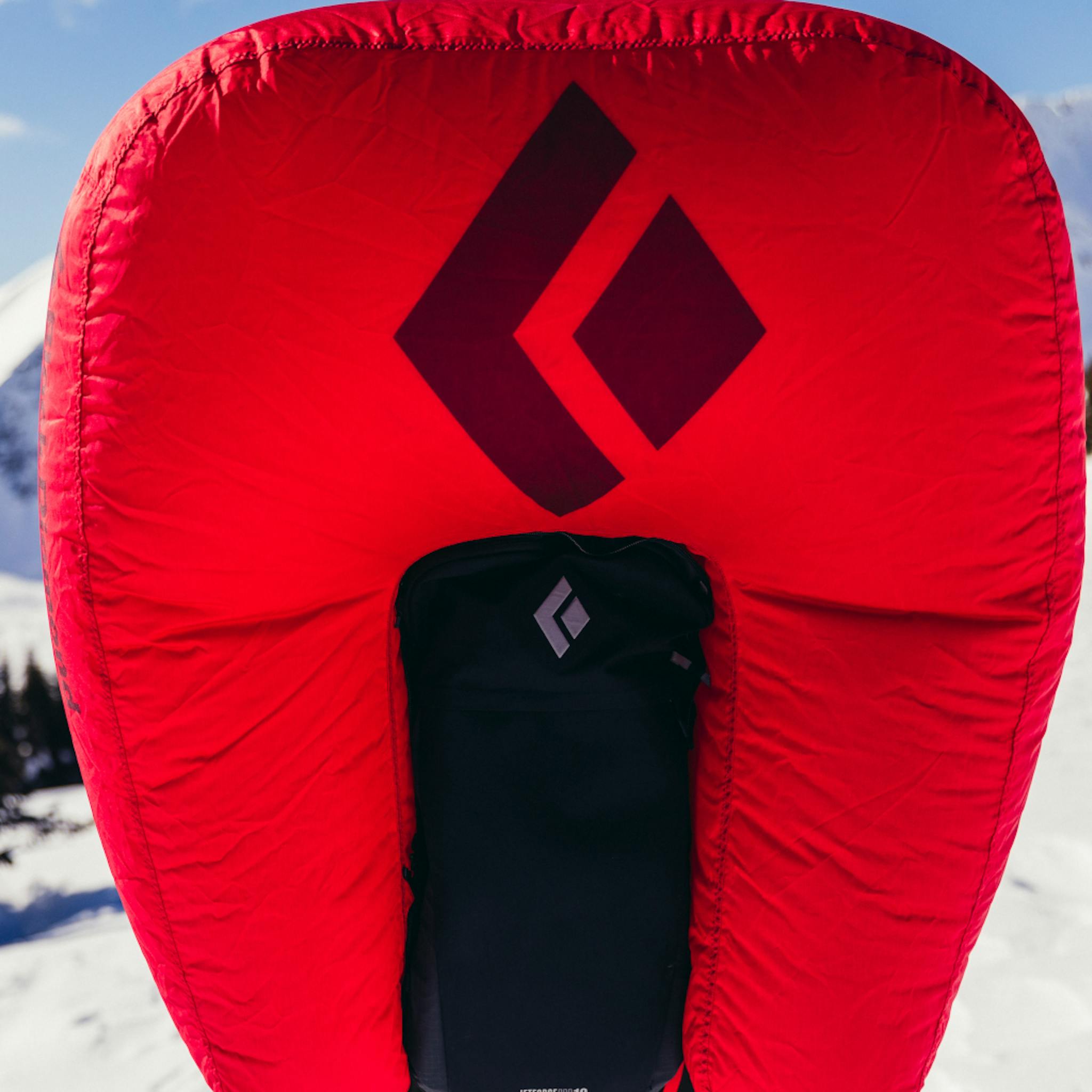 Featuring the latest progression of our innovative JetForce Technology, the new JetForce Pro avalanche airbag with PIEPS technology is lighter, smaller and now features Bluetooth capabilities. Our revolutionary JetForce Technology is still rechargeable and travel-friendly, and features multiple deployments, with automatic deflation to create an air pocket, and has an automated self-diagnosis, but now the updated, lower-profile system is positioned lower, which improves the way the pack carries. With the addition of Bluetooth connectivity, you can update the software directly through the PIEPS app on your smartphone, as well as personalize settings. The 35-liter pack features a dedicated avy-tool pocket and plenty of storage for extra layers, water and additional gear, plus the pack is modular, giving you the option of purchasing a 10-liter, 25-liter, and 25-liter splitboard booster pack, which you can attach to the JetForce system for more versatility. The pack's ice-tool attachment secures your essential gear, while the tuck-away ski attachment system allows the airbag to deploy when skis are attached. The deploy trigger features status lights and can be switched to either the left or right shoulder strap and you can adjust the height for personal preference. The hip belt also features a redesigned leg-loop strap, which is now retractable and features a carabiner clip for quick attachment to the hip belt.
Product Features
Redesigned JetForce technology is smaller, lighter and repositioned for better carrying capabilities
JetForce Technology is built in; rechargeable, travel-friendly and extremely durable
Bluetooth connectivity allows for easy software and system updates with a smartphone
Lifetime Warranty
We trust what we make because we use what we make. All Black Diamond softgoods are warranted against defects in materials and construction for the practical lifetime of the product.
Dynex (210d + PE 200d)
[S/M] 2.96 kg (6 lb 8 oz)
[M/L] 3.06 kg (6 lb 12 oz)
[S/M] 35 L (2,136 cu in)
[M/L] 35 L (2,136 cu in)