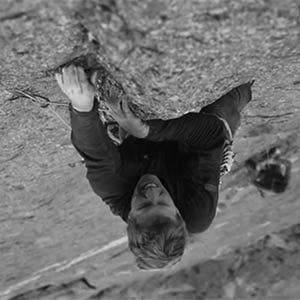 Dangling 2,800 feet above the floor of Yosemite Valley, Nik was second guessing his approach to climbing Freerider in a day when he heard, "Are you ok?" with a concerned tone. It turned out to be the incredibly strong and talented Hayden Kennedy and Will Stanhope who were rehearsing the stunning Salathe headwall. They threw a rope down to bail him out, and although he agreed to the rescue, embarrassment lingered. This all-in approach to climbing has lead to many sketchy experiences for Nik, and it has also brought him to his current point in my climbing. Today, Nik lives in SLC, UT, working as a nurse and perusing his all-consuming passion for rock climbing large chunks of stone.
Discipline: Rock Climbing
Hometown: Salt Lake City, Utah
Currently Living: Salt Lake City, Utah
Height: 5'8"
Career Highlights: FFA Sendero Luminoso 5.13D (Wind River Range), FFA Lunar Ecstasy 5.13 (Zion National Park), The Prophet 5.13D (Yosemite), Salathe 5.13 (Yosemite), Hallucinogen Wall 5.13 (Black Canyon), El Corazon 5.13 (Yosemite), Freerider 5.13a (in a day, Yosemite), FFA Wonderboy 5.13C R and China Doll 5.14a R.
When did you first start climbing?
In the late spring of '05 my friends began bouldering in Little Cottonwood Canyon. One day they asked me to join them at the Cabbage Patch. After my first V1 slab I was hooked for life!
What do you most enjoy about your sport?
The diversity in climbing offers an incredible array of experiences that keep me captivated.
How do you define success?
As a young climber I defined success as sending the gnar. After years of climbing, I have been able to see the successes in failure as well. Failure forces us to analyze our climbing due to it reveling our weaknesses. If we focus on improving our weaknesses we can have productive/successful failures!
What are you most proud of, either in life, your sport or both?
At this point in my life., I am proud to have found a job, which I love that is compatible with climbing.
Who are your heroes?
Tommy Caldwell is my hero. He has accomplished an astronomical amount in his climbing, although, I greatly admire that he is my hero due to his work ethic and philanthropy.
What inspires you?
To be blunt.... Vertical blank sections of rock on large granite walls.
What are your hobbies outside of your sport?
Running, snowboarding and skateboarding
What's your guilty pleasure?
Stable pops AKA sparkling water
What are your hidden talents?
Mini traxioning
Tell us about your most favorite place in the world:
Yosemite!!!! Each time I drive into Yosemite I start to tear up and my entire body tingles with excitement. The happiest days of my life have been spent there, and the inspiration is endless.
As a child, what did you want to be when you grew up?
Architect
If you could change one thing about yourself, what would it be, and why?
I wish I could relax easier. My ADD makes resting nearly impossible.
Tell us about a time in your life when you have been scared:
At Paradise Forks, I toproped Jane Fonda Workout 5.12a R clean and immediately went for the lead. My ignorance to headpointing quickly caught up with me. My legs began shacking viciously, and with HB nuts in a parallel crack keeping me off the ground, I asked my concerned friend Miah, who was taking pictures, to put a piece of gear above me in. This experience has stayed with me as a reminder to make sure you are ready mentally and physically for challenges.
Describe your perfect day:
A friend and I swinging leads up a very committing large granite route with minimum water, food and no way to bail.
How would your friends describe you?
Focused and motivated