Greenspit (8b+)

Greenspit is a route of mythical status. Bolted and "defaced" as some traditionalists would say with green hangers (hence the route's name), the route thwarted all suitors until the legendary swiss trad ace Didier Berthod chopped the bolts and made the first ascent placing natural pro.
For Babsi Zangerl, Greenspit was a challenge always waiting in the wings ... until thanks to Covid, the fall of 2020 found her home in Europe and not on El Cap.
Babsi spent last fall in Italy's famed Valle dell'Orco where she racked up and committed to the steep roof crack. And after enduring the runouts, whips, and painful hand jams, Babsi became the first woman to succeed on Greenspit.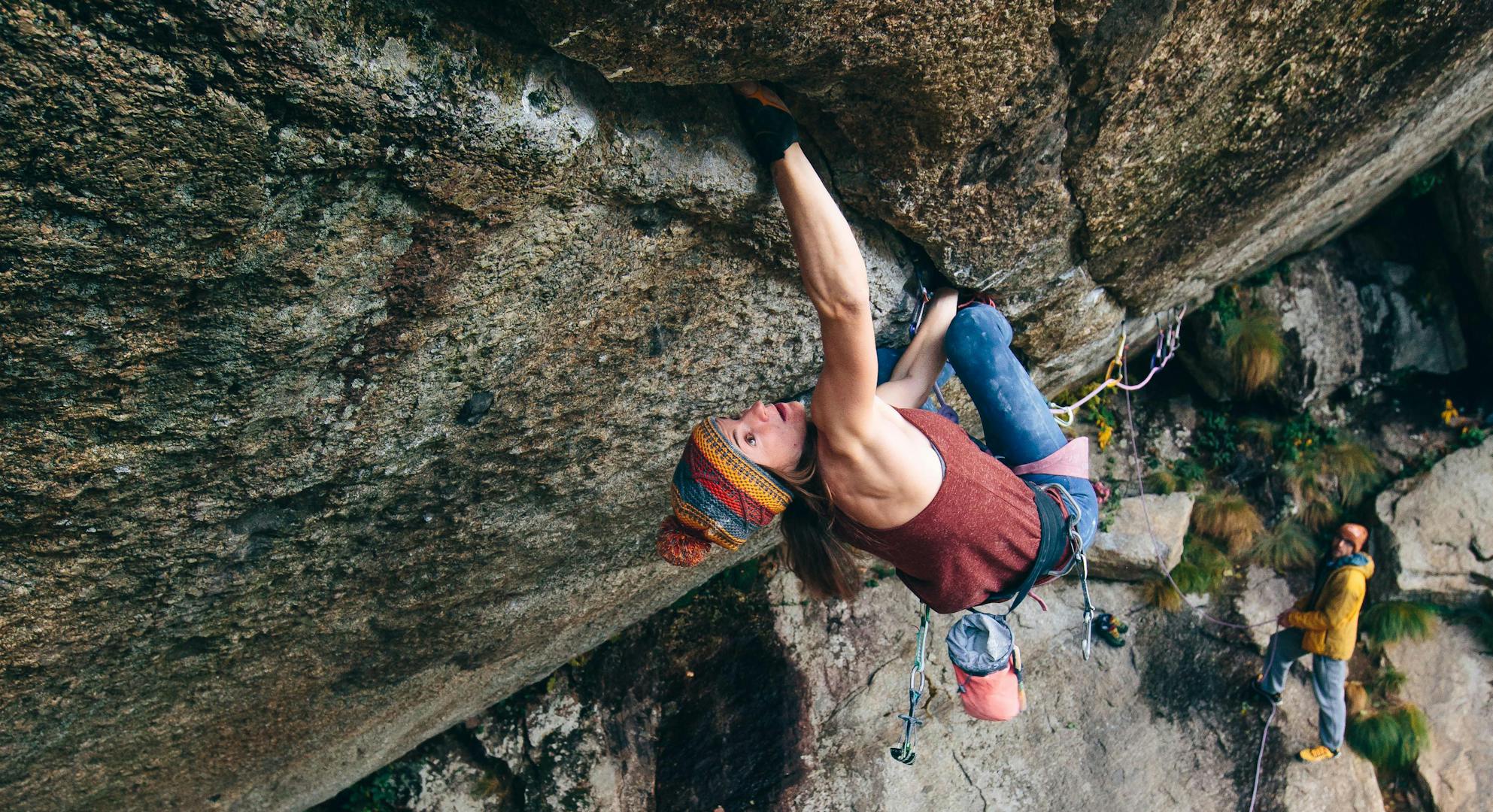 Sprengstoff (5.14d)

Located near Babsi's home in Bludenz, Austria, Lorüns is a sport climbing crag that's home to decades' old historical routes. Described as a "meeting point" for both the old and younger generations of the Austrian climbing community, Lorüns is close to Babsi's heart, especially since her partner Jacopo Larcher recently climbed a legendary 30-year-old project, in turn establishing the crag's hardest route—Sprengstoff (9a), meaning "Explosive" in English.
Unfortunately, Lorüns is part of an area owned by a local quarry company and is under a constant and ever-increasing threat of destruction.
This past year, Babsi committed herself to making Sprengstoff's second ascent, in part to push her climbing, but also to use her ascent to drive awareness to the crag's impending threat. Follow Babsi as she commits to the fight of Sprengstoff.
Black Diamond Athlete Babsi Zangerl
Amassing high-level sends from the boulders to the sport crags to the big walls, Austria's Babsi Zangerl is widely regarded as the best all-around female climber in the world. She has climbed 5.14d/9a and runout 5.14 trad climbs, become the first woman to complete the famed Alpine Trilogy, and has sent five of El Cap's hardest big-wall free climbs, including the second free ascent of Magic Mushroom (VI 5.14a/8b+). On top of that, Babsi balances her climbing with a part-time job as a radiology assistant near her home in Blundenz, Austria.
LEARN MORE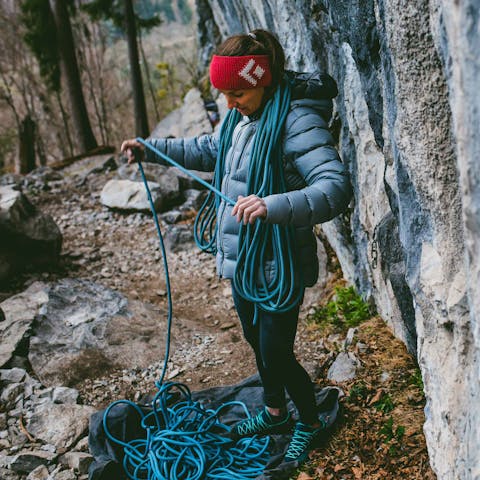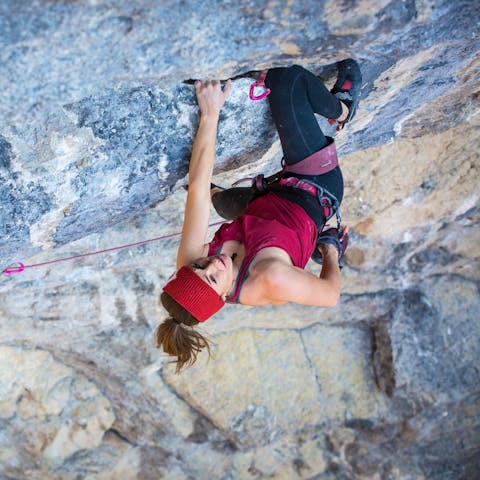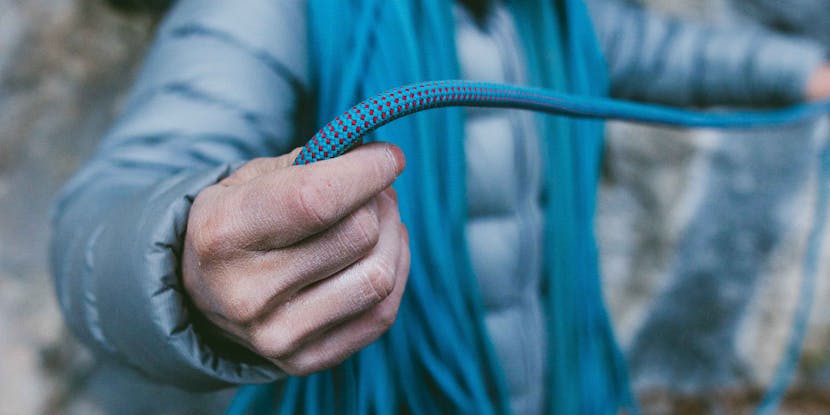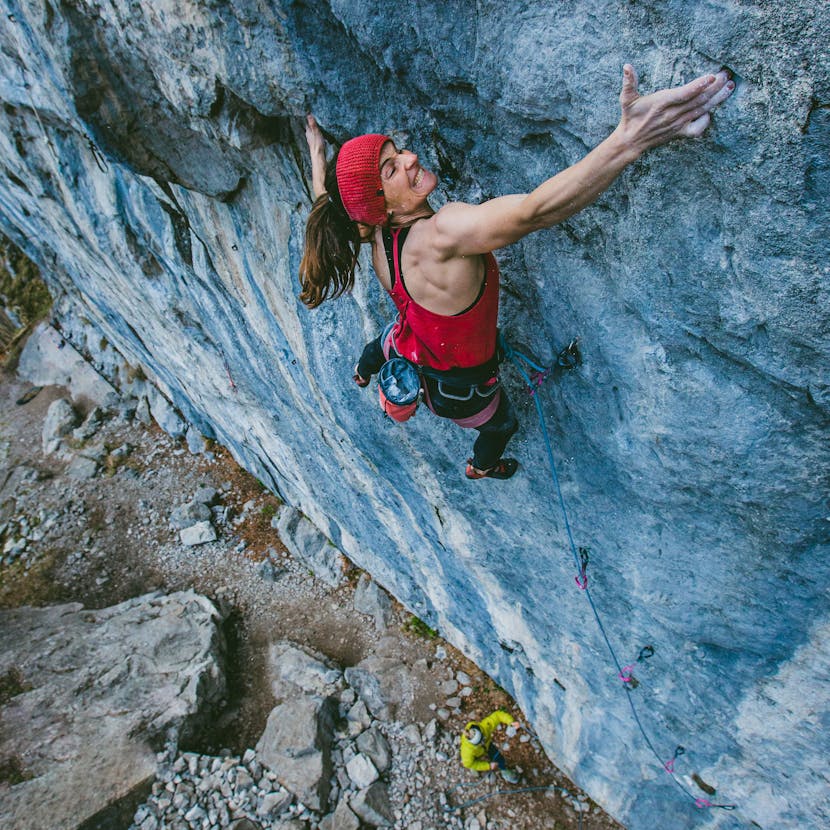 FOLLOW BABSI'S SENDS
Don't miss a single move and follow Babsi on all her adventures.
FOLLOW @Babsizangerl