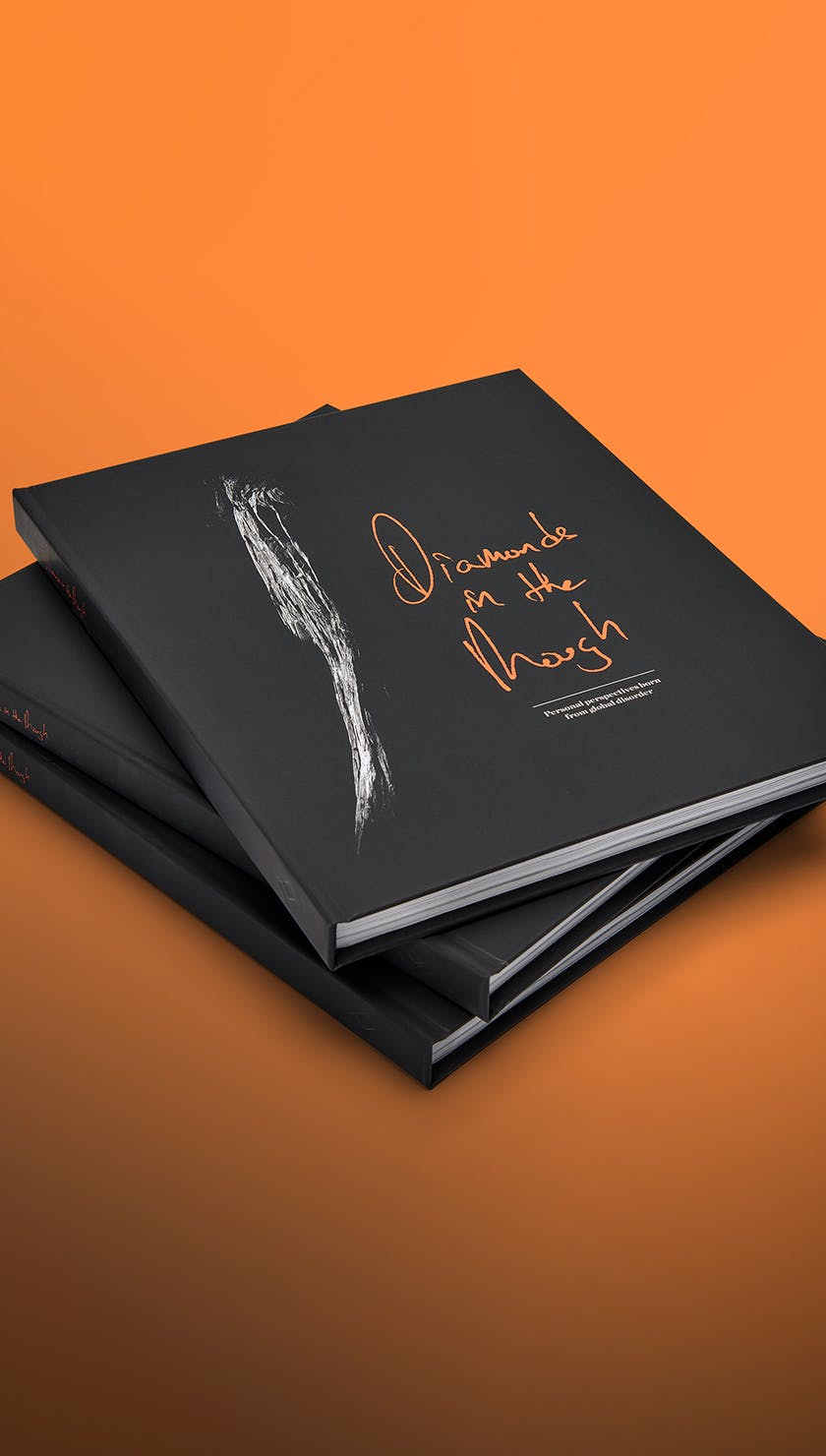 Photographer: Christian Adam
Location: Black Diamond Headquarters
Diamonds In the Rough - BD Athlete Book
A 150+ page hardcover collection of artwork and personal accounts from BD athletes to you, with 100% of proceeds going to support Covid-19 relief in indigenous communities.
Diamonds In the Rough - BD Athlete Book Product Details
Featuring creative work from sixteen Black Diamond athletes, this book contains the reflections of lifelong climbers, skiers, and mountain runners. With the world on pause following the outbreak of COVID-19, the athletes took a deeper look at what really matters to them as humans with the purpose of creating something tangible to share—a work that does not glorify the highlight reel of their athletic accomplishments, but reveals a more honest, imperfect portrait of who they really are. We are committed to helping re-imagine an outdoor community that welcomes a rich diversity of people and shakes up the status quo. All proceeds from Diamonds In The Rough book sales will be donated to the NDN Collective, an organization working to decolonize and transform social systems while providing tools and strategies for Indigenous self-determination and movement-building.
Diamonds In the Rough - BD Athlete Book Features
A beautiful collection of personal writing, drawing, photography, and more created by the athletes of Black Diamond during the onset of the COVID-19 crisis; encapsulating the fear and loneliness experienced by many, yet also the hope of coming together, as the pandemic swept across the world.