Photographer: Chad Chomlack
Athlete: Tobin Seagel
Location: British Columbia, Canada
Impulse 98 Skis
"THIS SKI IS CHOMPING AT THE BIT TO GO FAST AND DOESN'T CHATTER WHEN THE GOING GETS FAST."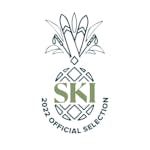 Ski Magazine Official Selection 2022
Impulse 98 Skis Product Details
Built to carve playfully through chalky powder yet open up and rip when conditions get steep and technical, the Impulse 98 features a moderate, 98-mm waist that's versatile for all-mountain skiers. A flat, solid-core construction for added torsional stiffness provides premium power transmission and the dampness and stability to hold fast while charging on harder snow. Austrian-made with pre-preg fiberglass and an engineered poplar core, The Impulse 98 is the daily driver for all-mountain skiers who need playful planks that can charge on command.
Impulse 98 Skis Features
Versatile 98-mm waist attacks technical terrain and firmer conditions
Rockered tip and tail with traditional camber underfoot
Made in Austria with a pre-preg fiberglass layup and poplar core
Flat-top construction and full ABS sidewalls for increased power and torsional stiffness
Optimal Use: 60% soft snow, 40% hard snow
Tech Specs
Construction

Pre-Preg Fiberglass / Poplar Core / Full ABS Sidewall

Dimensions

[161 cm]130-98-118
[168 cm] 131-98-119
[175 cm] 131-98-119
[182 cm] 132-98-119
[189 cm] 132-98-120


Tail Style

Rocker

Tip Style

Rocker

Turn Radius

[161 cm] 15 m
[168 cm] 16 m
[175 cm] 17 m
[182 cm] 18 m
[189 cm] 19 m


Weight Per Pair

[161 cm] 3.34 kg (7 lb 6 oz)
[168 cm] 3.42 kg (7 lb 9 oz)
[175 cm] 3.52 kg (7 lb 12 oz)
[182 cm] 3.62 kg (7 lb 15 oz)
[189 cm] 3.96 kg (8 lb 12 oz)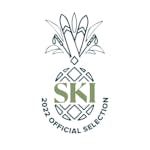 Ski Magazine Official Selection 2022