JetForce Tour 26L Avalanche Airbag Pack
Item # BD681324
JetForce Tour 26L Avalanche Airbag Pack
Enter your email address to be notified when this item is in stock.
---
Free economy shipping for orders over $50+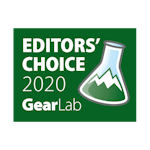 2020 Outdoor Gear Lab Award
JetForce Tour 26L Avalanche Airbag Pack Product Details
The Black Diamond JetForce Tour utilizes the rapid-discharging, capacitor-based Alpride E1 system, which is a new innovation in airbag pack technology. Featuring a fully-electronic, turbine-based fan system powered by supercapacitors, the JetForce Tour is cartridge free, making travel easy, and it charges via a micro USB and two AA batteries. The system is compact and simple to use, with a single on/off switch and blinking status indicator lights that can be visibly checked from the outside of the pack while being worn. The pack's mechanical deploy trigger can be switched from shoulder to shoulder for customized preference, and once the pack is deployed, two AA batteries will recharge the capacitors in less than one hour while in the field. The pack features a dedicated avalanche safety pocket, which stows a shovel handle, probe and shovel blade perfectly. The spacious main compartment stores the sleek Alpride E1 system and is easily accessible with a ¾ length zipper that gives the pack a convenient, front-loading design. At 26-liters, there's plenty of room to stash extra layers, food, water and emergency gear. The comfortable hip-belt features a stash pocket and also comes with a standard leg-loop to keep the pack from being pulled overhead in the case of an avalanche.
JetForce Tour 26L Avalanche Airbag Pack Features
Alpride E1 supercapacitor airbag system is cutting-edge, rechargeable, and powerful
Charges in less than 1 hour via micro USB or AA batteries
Dedicated avy-equipment pocket
Spacious front-loading accessory pocket
Helmet holder, hipbelt stash pocket and internal accessory pocket
Tech Specs
Materials

210d Nylon

Average Stock Weight

S/M 2.53 kg (5 lb 9 oz)
M/L 2.63 kg (5 lb 13 oz)

Volume

S/M 24L (1465 cu in)
M/L 26L (1587 cu in)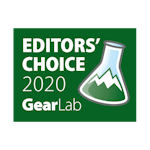 2020 Outdoor Gear Lab Award