"GROWTH ULTIMATELY COMES WITH A CERTAIN AMOUNT OF STRUGGLE," SAYS BD ATHLETE JOE GRANT.
Joe was in search of a certain experience. He wanted it to be hard, and he wanted to push himself to "that edge" where he'd have to make difficult decisions. That's why he chose Nolan's 14—a rowdy jaunt through Colorado's Sawatch range, which links 14 14,000-foot mountains over roughly 100 miles. Joe found what he was looking for, and in the process, set the unsupported record for the route.
EVERYTHING YOU NEED ON YOUR BACK
"The aesthetic of setting off with everything you need on your back and just going out into the mountains speaks to me more," explains Joe.
Joe's unsupported mission on Nolan's 14 was, in a sense, the culmination of a year-long design process he'd been involved in at the Black Diamond headquarters. The result of this journey, both in design and in the mountains, is the Distance Pack.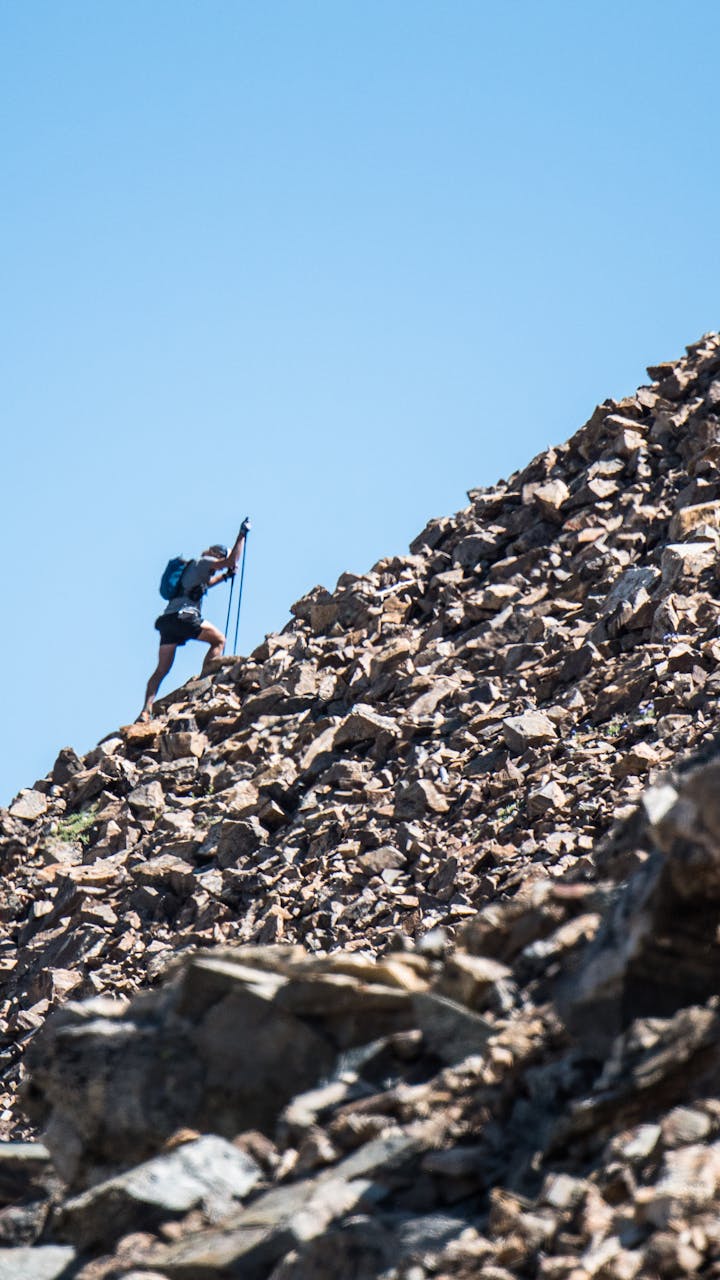 DISTANCE PACK
A true collaboration between Joe and the BD design team, the Distance Pack is built for fast and light mountain adventures that transcend barriers. Its hybrid design includes vest-inspired suspension for running, and a unique feature set that allows you to carry the appropriate gear while navigating intricate mountain terrain—i.e. the fourteen 14,000-foot peaks of Nolan's 14.
"It's a little romanticized maybe," says Joe. "But you just set off in the mountains with your little pack, and you don't really need anything.There are creeks with water in them, you have some food, a jacket if it gets cold, a headlamp for the night and away you go.There's a real, sense of freedom around that."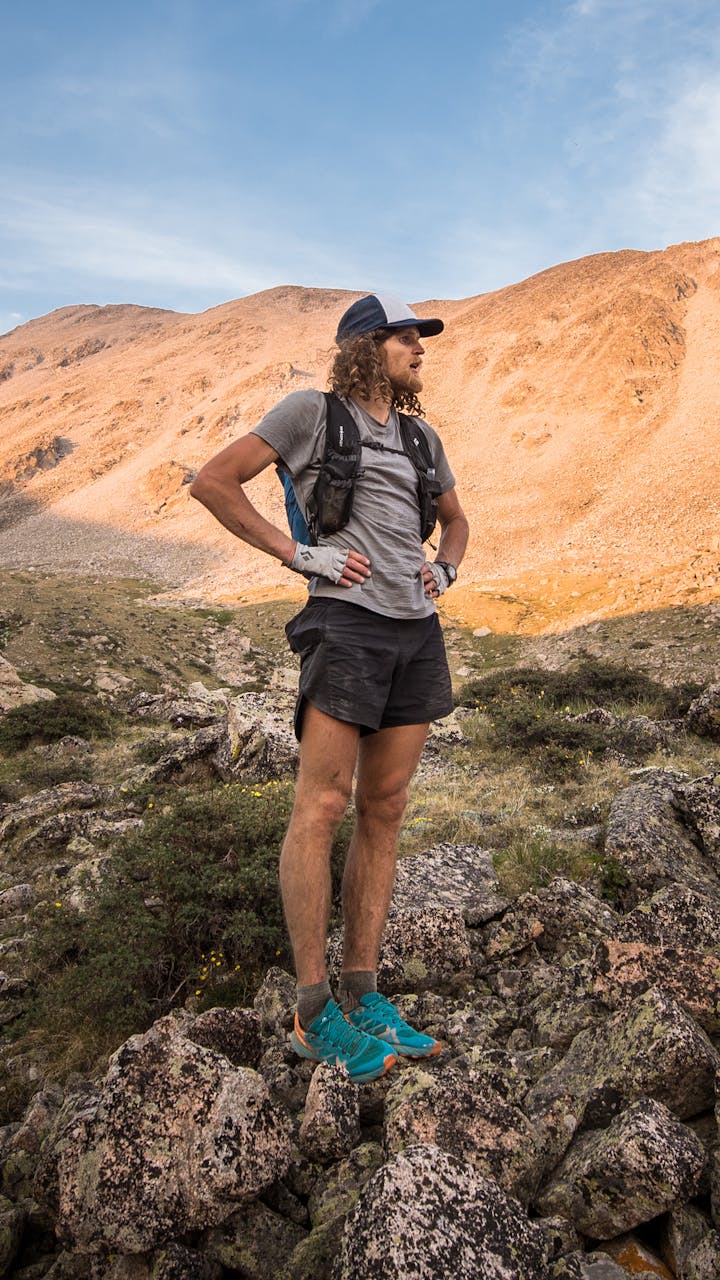 49 HOURS, 38 MINUTES. 44,000 VERTICAL FEET. 100 MILES. 1 SHIRT.
Joe's epic run took him to the limits of his mind, body and soul. For more than two days, he was on the go, undulating between craggy mountains, and pushing himself to move.
"I find it interesting to get into that place where I'm on the edge and I have to elevate myself and I don't have anything to rely on other than myself," says Joe.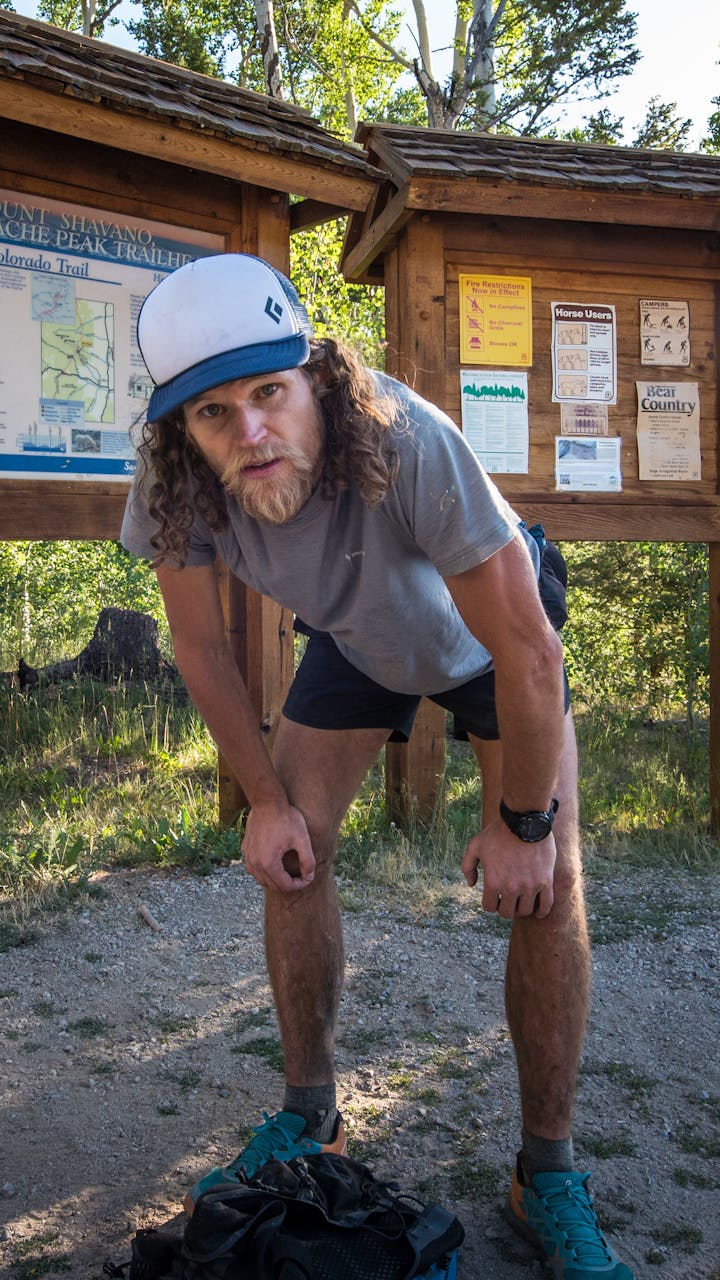 RHYTHM TEE
As the world's lightest technical merino wool shirt, the Rhythm tee features Nuyarn technology, making it significantly lighter than any other wool shirt on the market, while increasing performance at the same time.
The Rhythm's Nuyarn fabric dries five times faster than standard merino, while providing 35% more stretch. This means the Rhythm Tee is built for freedom and mobility.
As for the ultimate "litmus" test, Joe wore the Rhythm tee for his entire unsupported run on Nolan's. And when we sat next to him at the finish mark at Blank's Cabin trailhead in Buena Vista, Colorado, the shirt remained unscathed … and surprisingly still smelled fresh. No joke.