Pushed into wakefulness by a deep cold seeping into his snowcave, Peter Metcalf knew that he had no escape route. He and his partners, Glenn Randall and Pete Athans, were all battling frostbite and exhaustion on Mt. Hunter's Southeast Spur, and after nine days on the route, the three were desperately low on food. "There was the unstated realization that we could no longer descend what we had climbed and that we really did not know what lay ahead," Peter would later write. "There was now only one way to go."
Many years before, Peter had stumbled upon a sense of adventure in the dusty, abandoned lots of his hometown, New York City. Bespectacled and gangly, Peter would traipse across these wastelands, overturning industrial scrap in search of frogs and snakes. Far from the reach of his parents, he was immersed in a kingdom all his own. He developed an intense sense of independence and an appreciation for the freedom that nature afforded him.
At 14, Peter joined a Boy Scouts climbing trip to the Gunks, and immediately he knew he had discovered something that would shape his life. "It captured my imagination," Peter said, explaining that climbing offered him a place to focus his energy and mind. Just a year after his inaugural climb, Peter concocted his first real adventure, a trip to Canada's Mt. Robson with friends Leif Patterson, Lincoln Stoller and Jonny Waterman, where they became the youngest climbers to ascend the Kain Face.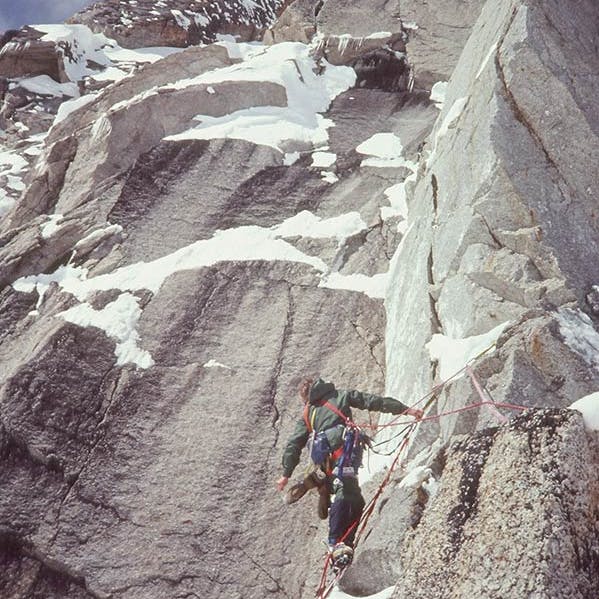 By the time he was 24, Peter had three Alaska expeditions and multiple first ascents under his belt. His life had come to revolve around his climbing pursuits, and he defined himself through the tribe and the sport. And there was one line that stood out in Peter's mind, a strikingly elegant route that inspired obsession. So strong was his commitment to completing this route, the Southeast Spur of Mt Hunter, that in 1980, Peter wrote a letter to his parents explaining his pursuit of the first alpine ascent of the line. He knew that death was on the table, and he wrote as much. "I knew exactly what I was going to do, I knew what the risks were, and I fully accepted them," he said.
On the last day of April 1980, Peter blew into Talkeetna with Glenn and Pete. They planned to climb the Spur, traverse the several-miles long summit plateau and descend via the four-mile West Ridge. Peter had climbed an icy Walker Spur the year before in a day and using some optimistic math had calculated that Hunter would take them six days. With food enough for Peter's estimate, the trio set off.
Once on the mountain however, the going was slow. By day five, their progress was braked by time-consuming rock, a band of which forced Peter onto intricate A3, his crampons screeching. Glenn surmounted an overhanging rib, and from this they knew there was no down-climb. The following day, what should have been their last on the mountain, Peter, Glenn and Pete abandoned the idea of turning back.
"The most important epiphany at that moment was that we could quit wasting energy on how to get down," Peter said. "Having that epiphany that all three of us had was in many ways a weight off of our shoulders. Escape was not a solution anymore."
And so, with virtually no food left, they forged ahead. Glenn's fingers froze, blistered and bled. Storms raged, swallowing the climbers in whirls of blowing snow. Peter warmed his wooden toes on Pete's belly each night. The three drank hot water and swallowed Dexedrine, the last of their food gone. Finally, they reached a jagged knife-edge, narrow and corniced. Fondly nicknamed The Happy Cowboy Pinnacles by the first ascent party, the ridge was not even a foot wide, and Peter spent two hours straddling it completely unprotected, hacking at the unconsolidated cornices. Reaching the far end in a wave of relief, Peter screamed into the wind, "I'm alive! I'm alive!"
The trio had all stopped trying to guess when they would finally make it off the mountain. They simply continued, concentrating on every step and every pitch individually, arguing that if they had surmounted what had come before, they could surely continue through what lay ahead. And on day 13, they stumbled into Kahiltna Basecamp, gaunt and delirious. So changed was their appearance that Peter had to reintroduce himself to his good friend, Charlie Fowler.
"Mt. Hunter was one of those experiences that I would trade nothing in my life not to have had, and I would trade nothing in my life to repeat," Peter said. "You only have probably one of those in ya."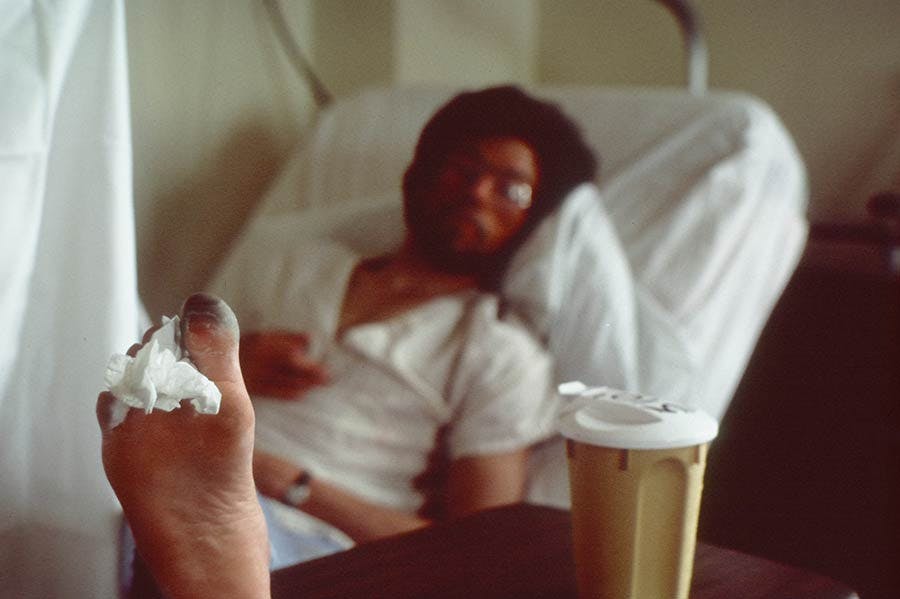 The climb on Hunter would come to serve Peter as a point of reference and a place from which to draw strength. After having surmounted the Southeast Spur, death present all the while, risks in business and life seemed far less impactful. Nine years later, he took the commitment and strength he had found on Mt. Hunter and began Black Diamond. "I can say with confidence that there would be no Black Diamond had I not had that experience on Hunter," Peter said.
From Mt. Hunter, Peter carried with him a deep understanding of commitment, leadership and perseverance. Much like he did on the Southeast Spur, the first-time business owner broke a complex challenge down into its component parts, taking each day as it came, certain that if the tribe at Black Diamond had made it this far, they could take on what was to come. And now, 25 years after its start, Black Diamond carries at its core the same values that Peter took away from Mt. Hunter: passionate commitment, unshakable determination and a deep love for the mountains and the lives they forge.
—Shey Kiester
For further reading, check out Breaking Point, the book by Glenn Randall and "Running on Empty," an essay by Peter Metcalf published in Contact: Mountain Climbing and Environmental Thinking.