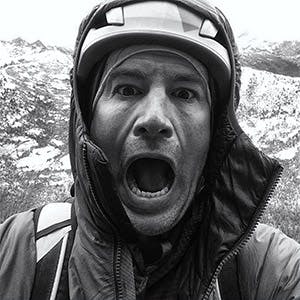 For the last two decades, Kris has been skiing and climbing throughout the US and internationally. He has completed dozens of first ascents and descents from the Andes to Alaska, Antarctica to the Himalaya, and the Karakoram to North Africa. Both climbing and skiing have been an integral part of his life since he was a teenager. Kris was very fortunate to grow up in a small town in Montana where his family valued spending time in the mountains. By 1997 he had found the path to combine his academic skills with his passions for the mountains and began documenting his adventures as they unfolded. Kris is a unique combination of alpinist and ski mountaineer and has pushed his adventures throughout the globe to blend these two disciplines. Kris holds a BA in photography from Montana State University and has gained extensive international recognition as a professional photographer and videographer. He is currently pursuing his IFMGA guiding certification and is an AMGA Certified Rock Guide and aspirant IFMGA guide. He recently rented his house in Montana and is splitting his time living with his wife and daughter at their home in the remote central High Atlas Mountains of Morocco and in Chamonix, France.
Discipline: Ski Mountaineering, Ice Climbing, Alpinism
Hometown: Born in Havre, Montana
Currently Living: Chamonix, France and Zawiya Ahansal, Morocco
Height: 6'
Career Highlights: Dozens of first ascents and descents in home state of Montana from 1995-2014. In Peru, first ascents on Caraz III and Santa Cruz Norte, 1997; first descent of NE ridge of Tocllaraju 6032m 1998; fifth descent of Artesonraju 6025m 1998, first descent of "The Shield," Huascaran Sur 6788m 2000; first American male to ski off the summit of an 8000-meter peak, Cho Oyu 8201m 2002; several dozen first descents along the Antarctica Peninsula during eight visits 2000-2014; In Nepal, ascents of Cholatse, 6440m, 2005; Losar 760m WI5 2006; new route in winter on Tawoche 6501m 2007; first descent of Rakse Peak 5500m 2009; 23 descents off 15 summits in nine days in the arctic region of Svalbard 2010; Ski descent of west face of Lhotse 8501m from 7500m 2011; Summit of both Everest and Lhotse in under 24 hours 2012; Completed Nutcracker, new mixed route in Hyalite Canyon, MT, 2014
When did you first start skiing and climbing?
I started skiing when I was five. Just south of my hometown in North Central Montana is the Bear Paw ski hill. It's on the Rocky Boy Indian Reservation and is about as homespun-organic as skiing can get. $10 lift tickets, a busy weekend saw fifty skiers and the slogan was "Ski knee deep, cheep, at the steep and deep!" Canada was only an hour away, and as a boy my family would take vacations to the Banff region. Seeing the Canadian Rockies as I grew up and becoming a better skier led to an interest in climbing, which was a natural progression. I started climbing outdoors when I was sixteen, and I took my first road trip to Canadian ice when I was eighteen.
What do you most enjoy about your sport?
I think the most enjoyable aspect of both climbing and skiing is being in the mountains. I live for opportunities to get outside and explore. You can climb indoors, and it's a good way to stay in shape, but there is nothing like the raw energy and feelings I get from being outside and living in the moment. Skiing off the summit of a mountain or challenging myself on a technical climb both require me to live the moment and embrace everything I've learned to get to that point in my life. For me the mountains help to keep me in balance.
How do you define success?
I feel like my best successes are those in which I've had to really work to achieve. Planning, preparation and commitment to my goals create my feelings of success. I believe some of my greatest successes don't involve getting to the top or successfully skiing back down but the journey in which I've traveled, the friends I've made and how much the overall experience has taught me.
What are you most proud of, either in life, your sport or both?
After two decades of pushing in the mountains I'm still alive, learning and continuing to get after it!
Who are your heroes?
Alex Lowe was my first true hero and mentor and taught me about the world of alpinism and what it means to go beyond the average! I've also been greatly influenced by Conrad Anker, Andrew McLean, Mark Twight, Barry Blanchard, Peirre Tardiviel, Scot Schmidt and Glen Plake.
What inspires you?
Challenges! Being in the mountains with people having fun. Motivated partners.
What are your hobbies outside of your sport?
Outside of skiing and climbing my main passion is photography. It's also been a huge part of my life as a professional documenting my adventures around the world.
What's your guilty pleasure?
Skiing low angle powder!
What are your hidden talents?
Slacklining, swimming.
Tell us about your most favorite place in the world:
Antarctic Peninsula!
As a child, what did you want to be when you grew up?
Spending holidays skiing with my family in the Banff region, the idea of being a heli ski guide was very appealing. I eventually got onto the photography track at university and was able to carve out a living combining my avocation and vocation. Mix in some guiding work, and I'm living the dream.
If you could change one thing about yourself, what would it be, and why?
If I could change one thing about myself I would go back in time and try harder at times when I was lazy. Train more. Be willing to learn and absorb from those that were more knowledgeable.
Tell us about a time in your life when you have been scared:
In 2001 I watched my best friend fall while skiing on Mont Blanc du Tacul.
How would your friends describe you?
Honey Badger!