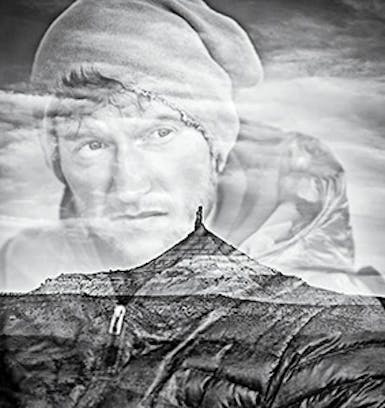 Discipline: Ice and rock climbing
Hometown: Dorfgastein
Currently Living: Bad Hofgastein
Height: 178 cm
Career Highlights:
Solo of two 1000 m limestone walls connected with a 20 km run, 5500m gain in 11.5 hours nonstop with difficulties up to 6c+; Solo ascent of Supervisor (280 m, WI6+); 1000m of vertical ice and rock up to WI7/M9 in 10 hours.
When did you first start climbing/skiing?
2001 for climbing, skiing since I was able to walk.
What do you most enjoy about your sport?
The power of nature.
How do you define success?
When the day is over and I am still alive. 
What are you most proud of, either in life, your sport or both?
My daughter Elena.
Who are your heroes?
My whole family.
What inspires you?
A glass of water.
What are your hobbies outside of your sport?
Woodworking.
What are your hidden talents?
To see the things like they really are.
Tell us about your most favorite place in the world:
First time working in BC, Canada, climbing in Squamish and traveling along the West Coast.
As a child, what did you want to be when you grew up?
A lion.
If you could change one thing about yourself, what would it be, and why?
My ego.
Tell us about a time in your life when you have been scared:
In 2005 when my daughter was born.
Describe your perfect day:
When I do not think about tomorrow.
How would your friends describe you?
He lives without a compromise.