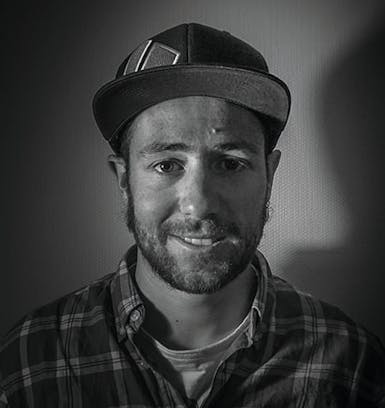 Discipline: Ski Freeride
Currently Living: Meribel Resort
Career Highlights:  
2010-2011 (youngest rider in the tour):
3rd at the Nissan Freeride World Tour Overall
1st at Kirkwood FWT
2nd at Verbier (FWT Final)
7th at Chamonix & St Moritz
2011-2012:
5th at Revelstoke (BC) FWT
6th Xtrem Verbier (FWT Final)
When did you first start climbing/skiing?
Skiing 2 years old / Climbing around 6 years old, but I stopped climbing during maybe 10 years. So 3 years ago i started to climb again often.
What do you most enjoy about your sport?
To share magic moments with my friends! Everyday of skiing, we can tell stories for hours or days around a beer. The life in Mountain is lighter and more rock'n'roll than the reality.
What are you most proud of, either in life, your sport or both?
I'm really proud to ski for living and live for skiing.
Who are your heroes?
The list is too big, because I like little things in each skiers. For example, I love the fun and the style of Sean Petit. But I also liked the power of the lines of Hugo Harrison and a Seth Morrison. JP Auclair because he was an accomplish skier.
What are your hobbies outside of your sport?
Mountain biking, Climbing, listening live bands and drinking a beer with my friends.
What are your hidden talents?
I love cooking.
What's your guilty pleasure?
A big "Côte de Boeuf" with a glass of red wine.
Tell us about your most favorite place in the world:
Every places have a little charm but I love my home place, I can do everything. It's my garden.
Tell us about a time in your life when you have been scared:
I was in speed riding and I crashed in trees with a lot of speed.
How would your friends describe you?
Always motivated for everything.
If you could change one thing about yourself, what would it be, and why?
Nothing at all, but maybe the way of writing.
Describe your perfect day:
Ski, mountain, friends, powder, good energy and a "après-ski" with a live band.